09-SEP-2015

SOURCE: adidas
adidas ROCKSTARS 2015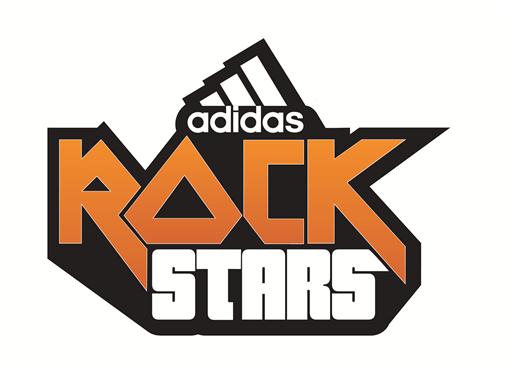 The world-famous invitational contest rolls out the red carpet for world-class climbers
On September 25 and 26, powerful, dynamic and spectacular moves on vertical walls are guaranteed when the world's best bouldering athletes meet at the Porsche-Arena in Stuttgart, Germany, and compete for the coveted adidas ROCKSTARS title. The popular contest for the international climbing elite is in its fifth year.
The start list reads like the who's who in bouldering. This year, the top-class field comprises athletes from 22 countries including the current Bouldering World Cup Champions Akiyo Noguchi (JPN) and Jongwon Chon (KOR), who just won the Youth World Champion title, the runners-up Shauna Coxsey (GBR) and Jan Hojer (GER), as well as the previous adidas ROCKSTARS winners, triple Bouldering World Champion Dmitry Sharafutdinov (RUS), the silver medallist of the 2014 Bouldering World Championships Jernej Kruder (SLO), and the 2012 Climbing World Champion overall (L/S/B) Sean McColl (CAN), who is aiming for the adidas ROCKSTARS triple after his previous victories in 2012 and 2014.
In the women's field, the circle of favourites includes 17-year-old Megan Mascarenas (USA), who impressively made her World Cup debut this year with a victory at the Bouldering World Cup in Vail, 18-year-old Miho Nonaka (JPN), third overall in the 2015 Bouldering World Cup, Fanny Gibert (FRA), runner-up at the World Cup final in Munich, as well as powerhouse Petra Klingler (SUI), who celebrated her first World Cup victory in Haiyang and placed fourth in the overall Bouldering World Cup ranking.
The boulders will be set by an array of internationally renowned route setters, namely Chris Danielson (USA), Manuel Hassler (SUI), Laurent Laporte (FRA), Reinhard Fichtiger (AUT), Matthias Woitzuck (AUT), Adam Pustelnik (POL) and Felix Buchmann (GER). Altogether, the team boasts 80 years of experience in competition route setting. 'Climbing meets Music' as DJ battle, the punk rock band Orange but Green and the urban dance crew Fothamockaz will create an energetic atmosphere.
For more information
http://www.adidas-rockstars.com/en/
For the latest schedule
http://www.adidas-rockstars.com/en/event-info/programme/
High-res photos of the event
Server:
http://rockstars.planet-talk.net
User: adidasROCKSTARS
Password: media2015
Link to the 2015 event trailer:
https://www.youtube.com/watch?v=mnUXRGwhgV0
Online media accreditation for adidas ROCKSTARS:
http://www.adidas-rockstars.com/en/press/accreditation/
Contact
Client Relations

TheNewsMarket

clientrelations@thenewsmarket.com