01-SEP-2015

Grindelwald / Herzogenaurach

SOURCE: adidas
Sasha DiGiulian secures the first female ascent of the difficult alpine route (7c+)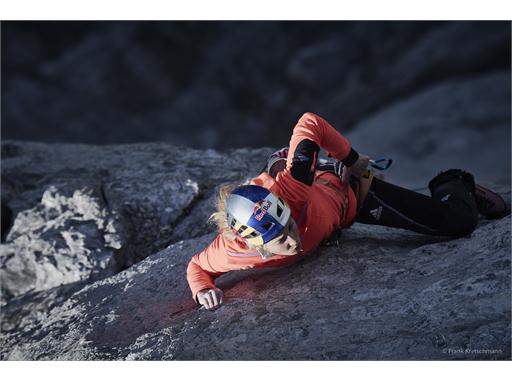 adidas Outdoor athletes Sasha DiGiulian and Carlo Traversi have free climbed Magic Mushroom (7c+), one of the most difficult routes on the North Face of the Eiger in Switzerland. The 22 year-old DiGiulian has become the first female, to free climb Magic Mushroom. After spending weeks with multiple attempts on the wall overcoming changing and challenging weather conditions including snow and ice, the team completed the 20-pitch climb in three days.
"This has been a long journey, made longer by Mother Nature, and we have had to stay strong and positive," said DiGiulian. "Free climbing on the Eiger, and standing atop one of the most recognized routes on this iconic peak is an incredible feeling, and one I am grateful to have achieved. Carlo was the perfect partner. I could not have done this without him and his optimistic outlook and steady reinforcement."
Magic Mushroom was first opened by Roger Schäli and Christoph Hainz in September of 2007, and on August 17, 2011, Schäli completed the first one-day free ascent. Stephan Siegrist and Ralf Weber completed the first redpoint ascent in June of 2009.
Contact
Client Relations

TheNewsMarket

clientrelations@thenewsmarket.com