Top Economists Discuss Insights and the Latest Trends in State Economic Growth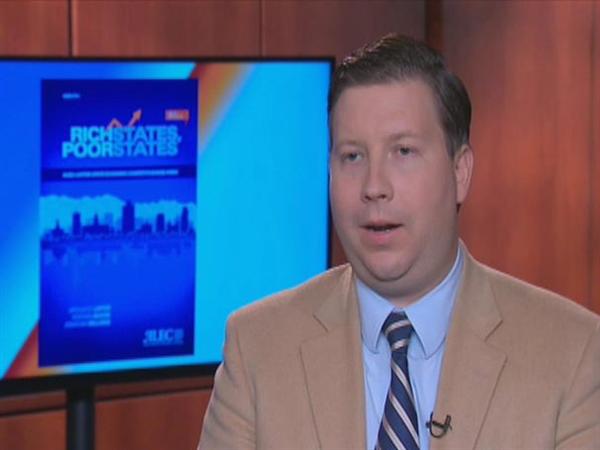 For the eighth year in a row, Utah earned the top spot for states with the best economic outlook, according to the newest edition of the Rich States, Poor States report released by the American Legislative Exchange Council. North Dakota, Indiana, North Carolina, Arizona also topped the list. The report reveals that big reforms significantly helped Kentucky, Wisconsin, Illinois, Oklahoma, Arkansas and Nebraska improve their national rankings this year.
Rich States, Poor States examines the latest trends in state economic growth. The data ranks the 2015 economic outlook of states using 15 equally weighted policy variables, including various tax rates, regulatory burdens and labor policies.

On Wednesday April 8th, Jonathan Williams, Vice President, American Legislative Exchange Council (ALEC) Center for State Fiscal Reform and Stephen Moore, Chief Economist of the Heritage Foundation, are available for interviews to discuss the economic outlook of your state, where it ranks on the index and the latest trends and insights in state economic growth. They'll also talk about the trends that have helped or hurt states' rankings and how states can promote economic success.


Contact
Client Relations

TheNewsMarket

clientrelations@thenewsmarket.com