2013 IBM 5 in 5: IBM Reveals Five Innovations That Will Change Our Lives within Five Years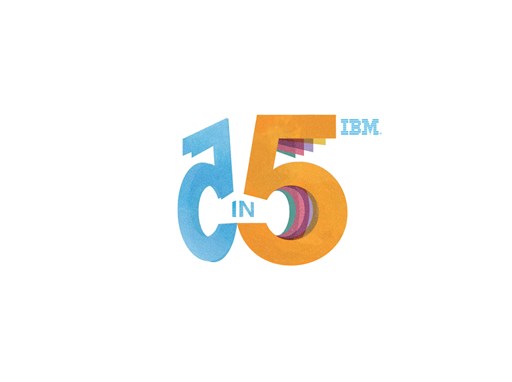 Each December unveils
the annual "IBM 5 in 5"
(#ibm5in5) – a list of innovations that have the potential to change the way people work, live and interact during the next five years.
This year's IBM 5 in 5 explores the idea that everything will learn – driven by a new era of cognitive systems where machines will learn, reason and engage with us in a more natural and personalized way. These innovations are beginning to emerge enabled by cloud computing, big data analytics and learning technologies all coming together, with the appropriate privacy and security considerations, for consumers, citizens, students and patients.
Over time these computers will get smarter and more customized through interactions with data, devices and people, helping us take on what may have been seen as unsolvable problems by using all the information that surrounds us and bringing the right insight or suggestion to our fingertips right when it's most needed. A new era in computing will lead to breakthroughs that will amplify human abilities, assist us in making good choices, look out for us and help us navigate our world in powerful new ways.
- The classroom will learn you
- Buying local will beat online
- Doctors will routinely use your DNA to keep you well
- A digital guardian will protect you online
- The city will help you live in it
Contact
Client Relations

TheNewsMarket

clientrelations@thenewsmarket.com