10-NOV-2015

SOURCE: CNH Industrial
Terrus CVT: Stunning new STEYR flagship tractor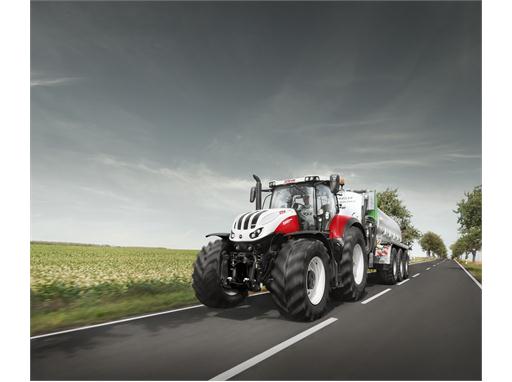 Innovative, iconic, and customer-oriented: the Terrus range has it all / New flagship tractor series was specifically developed to meet European customers' demands / Plentiful power, compact dimensions and excellent power-to-weight ratio as some of the key features

Closely listening to their customers' demands, to further strengthen the brand´s position in the current key markets, and to continue on the successful path from a traditional Austrian brand to an international iconic brand, Steyr engineers developed the Terrus CVT, a completely new tractor range, with stunning new design, excellent performance and maximum versatility.

"European agriculture is a true high-level business: Equally innovation-oriented and environmentally conscious as they are, European farmers and contractors are demanding customers. That is why helping them to handle just any given task with maximum efficiency, performance and reliability is at the core of the new Terrus CVT range", says Andreas Klauser, Steyr President.
Contact
Client Relations

TheNewsMarket

clientrelations@thenewsmarket.com