12-JAN-2014

SOURCE: CNH Industrial
Rest Day in Salta: Rain, Thunder and Lightning, it Seemed like Being in the Netherlands!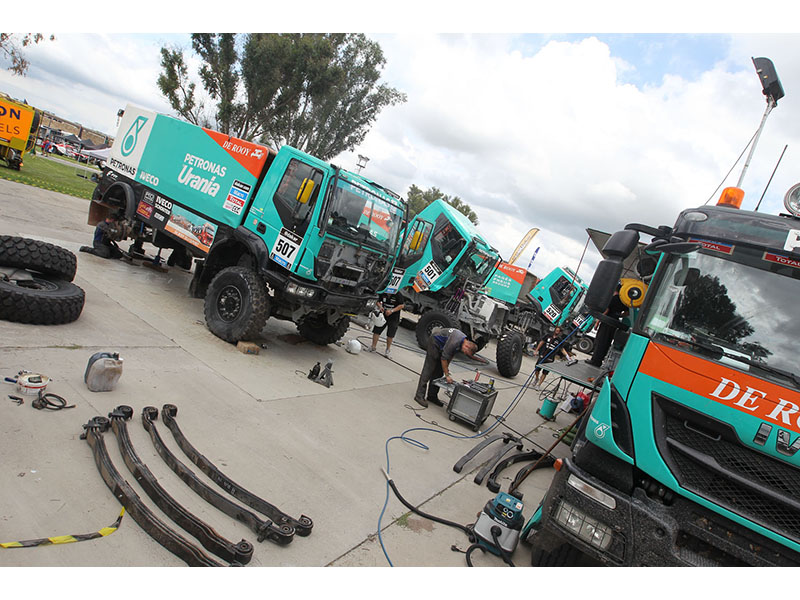 It was a tough first week in Le Dakar 2014 and the start field has been halved. Only the truck category has the least dropouts. Of the 174 motor bikes, there are 83 still competing, 17 quads will start today and from the 147 cars in Rosario only 70 will be flagged away today. In the truck class out of 70 trucks still 52 are fighting for success. After a well deserved rest day, the teams will start today for the second part of Dakar.

Today the race will restart with a connection leg of 114 kilometers, followed by a Special of 525 kilometers racing against the clock. Then we have to drive back some 100 km's to the bivouac in Salta. First part of the Special is fast, followed by a difficult part with a lot of sand and then finally a rocky terrain, going to a great height, around 3500 meter with some peaks passing the 4,000 meters level.


Contact
Client Relations

TheNewsMarket

clientrelations@thenewsmarket.com