07-OCT-2015

SOURCE: CNH Industrial
The New Holland Pavilion at EXPO: Leader in Sustainable Design and Construction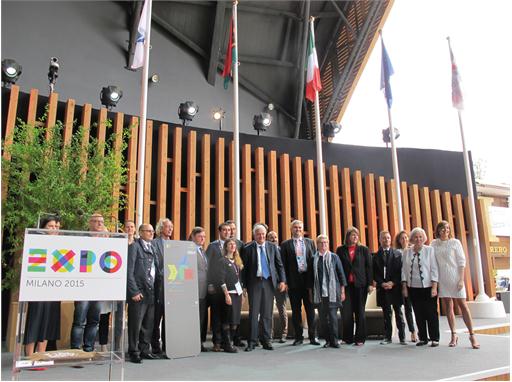 The Sustainable Farm Pavilion which has already attracted more than half a million visitors, achieved recognition in the framework of the "Towards a sustainable Expo" initiative promoted by the Italian Ministry for the Environment aimed at promoting the adoption of sustainable solutions by the main protagonists of Expo Milano 2015.

On Thursday 1 October, Expo Milano 2015 hosted the final ceremony of the "Towards a sustainable Expo" initiative promoted by the Ministry for the Environment in collaboration with Expo 2015 S.p.A., aimed at incentivising the participants to adopt solutions developed around the maximum sustainability and to recognize the best results.

The ceremony was attended by the Italian Minister for the Environment Gian Luca Galletti, the Commissioner of Expo Milano 2015 Giuseppe Sala and the Acting Director, Regional Office for Europe of UNEP, United Nations Environment Programme, Jan Dusik, and marked the end of a rigorous evaluation of more than 80 entries received from 39 participants in four categories: 23 countries and 16 partners and civil society organisations.

The New Holland Agriculture pavilion was heralded as the leader in the Design & Construction category, together with Austria, Brazil, Monaco, Coca-Cola and Save The Children.
Contact
Client Relations

TheNewsMarket

clientrelations@thenewsmarket.com