IMF: Euro Area Facing "Lackluster Medium-term Outlook"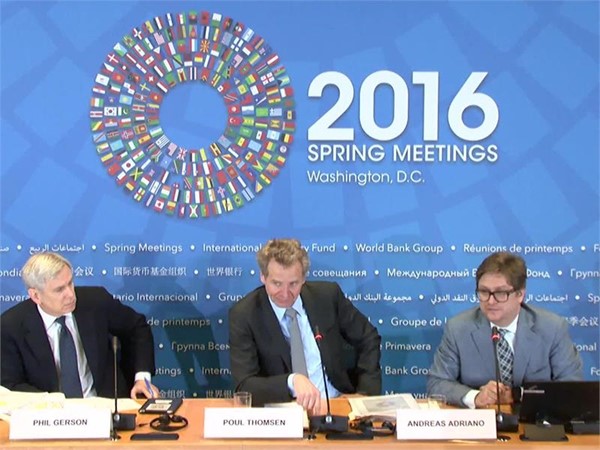 European economies are facing a "lackluster medium-term outlook," the International Monetary Fund reported on Friday.
A key issue for Euro area countries is the ongoing Greek crisis, according to Poul Thomsen, Director of the IMF's European Department.

He praised Greek efforts so far.

"Greece's fiscal adjustment since the beginning has been extraordinary. There's no doubt about that – that the burden on the Greek population has been extraordinary and Greece's ability to adjust stands out by any comparison if we look at it from the beginning of 2010," said Thomsen in a briefing in Washington on Friday.

But, Thomsen said much work remains.

Contact
Client Relations

TheNewsMarket

clientrelations@thenewsmarket.com