28-AUG-2016

Las Vegas

SOURCE: LVCVA
Michael Jackson Birthday Celebrated with 'Smooth Criminal' Unveiling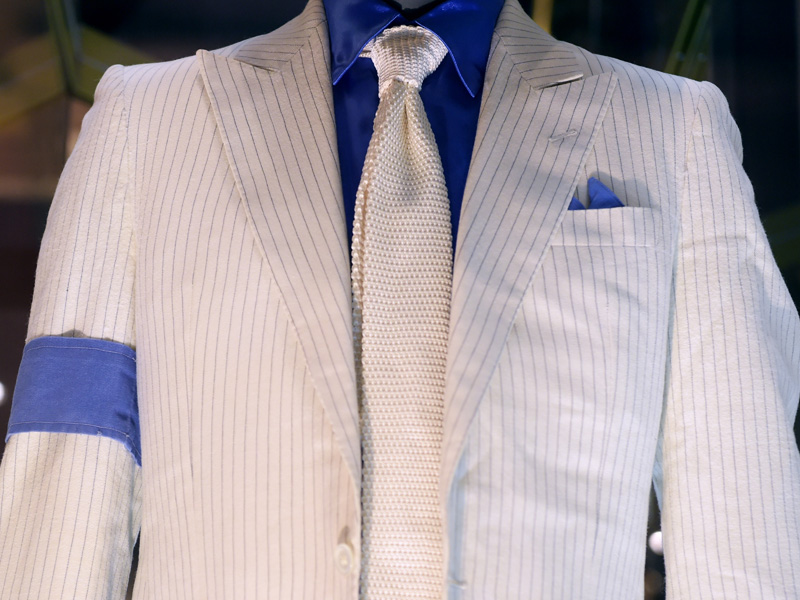 LAS VEGAS -- As part of the weekend honoring what would be Michael Jackson's 58th birthday, the suit he wore in the video for his hit "Smooth Criminal" was unveiled in the lobby of the Michael Jackson ONE theater at Mandalay Bay in Las Vegas on Saturday, Aug. 27, 2016. The suit is the fourth piece of memorabilia to be loaned by the Estate and installed at Mandalay Bay.
The three-day celebration by Michael Jackson ONE and the Estate of Michael Jackson included meet-and-greets with members of the Estate, the unveiling, a special one-time-only performance by some of the cast of ONE, a special book signing event and more. On loan from the Estate, the suit will join three other items on display at Mandalay Bay: Michael Jackson's red-and-gold military style jacket from his appearance at the 1984 American Music Awards, a pair of his iconic black loafers and crystal-encrusted white socks, and his legendary HIStory Statue, which was revealed last month and stands over 18 feet tall in the main lobby of the resort.
Jackson, who would have turned 58 on Aug. 29, celebrated his 16th birthday in Las Vegas. Las Vegas News Bureau photographer Herb Herpelsheimer captured the celebration with Jackson and his brothers and sisters backstage in 1974 after a performance at the MGM Grand by the Jackson 5.
Contact
Client Relations

TheNewsMarket

clientrelations@thenewsmarket.com