13-AUG-2015

SOURCE: LVCVA
World-Class Artists Wow Fans at Laughlin Event Center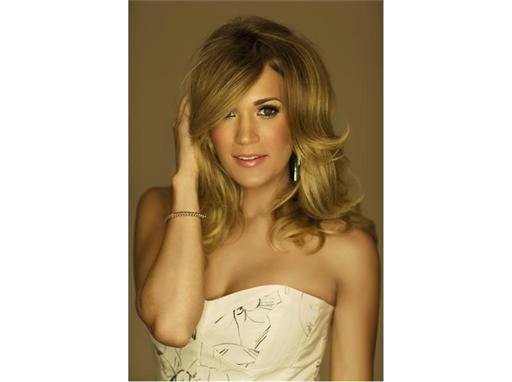 The Laughlin Event Center is home to an array of concerts and other special events throughout the year. This multi-event center offers top-tier concerts, festivals, bull riding, rodeos and more. The open-air amphitheater, which was completed in February 2014, has a packed lineup with top country and regional Mexican performers, including:
Rascal Flatts
Saturday, Sept. 26 at 8 p.m.
One of the most influential groups in country music, the trio consists of lead singers Gary LeVox, Jay DeMarcus and Joe Don Rooney. Widely recognized and awarded for their vocals, the group is known for songs like "Bless the Broken Road," "What Hurts the Most," "My Wish" and many more. Rascal Flatts will be joined by special guest Ashley Monroe, with tickets starting at $40.
Carrie Underwood
Saturday, Oct. 10 at 8 p.m.
The 2005 American Idol winner has taken her winning title and raised it to new heights as a country superstar. Carrie's first single "Inside Your Heaven" started a chart-topping trend; alongside, "Jesus, Take the Wheel," "Don't Forget to Remember Me," "Before He Cheats," "Last Name," "Just A Dream," "Blown Away" and "Good Girl." Tickets start at $60.
Gerardo Ortiz
Saturday, Oct. 31 at 8 p.m.
Regional Mexican superstar Gerardo Ortiz, is a singer-songwriter and record producer. Gerardo has been nominated for the Best Norteño GRAMMY in 2010, and Best Regional Mexican Music Album in 2013. He also won Male Artist of the Year, Norteño Artist of the Year and Artist of the Year at the 2013 Mexican Billboard Awards. Tickets to see Gerardo start at $29.99.
Toby Keith
Saturday, Nov. 7 at 8 p.m.
Toby Keith is an award-winning American country music singer, songwriter and record producer. His most popular songs include "Should've Been a Cowboy," "Red Solo Cup," "How Do You Like Me Now?!" and top albums "Unleashed," "Shock'n Y'all," "How Do You Like Me Now?!" have earned him notable awards. Tickets for Toby's concert start at $24 and proceeds will benefit USO, a nonprofit, non-political organization to thank and preserve the spirits of American soldiers.
Other events coming to the Laughlin Event Center include Championship Bull Riding on Sept. 12.
For more information and to purchase tickets, please visit www.laughlineventcenter.com.
The new facility, with a maximum capacity of 20,000 people, contains modular sections that can be added or removed to accommodate all forms of entertainment. The event center also hosts the annual Championship Bull Riding. Notable artists such as Reba, Ramon Ayala, Dierks Bentley, Alabama, Jason Aldean, Rascal Flatts and Toby Keith have previously taken the stage to wow fans.
Contact
Client Relations

TheNewsMarket

clientrelations@thenewsmarket.com