30-JUL-2012

SOURCE: PricewaterhouseCoopers LLP
Employee Productivity Levels Sink to New Lows Due to Stagnant Job Market, Says PwC Research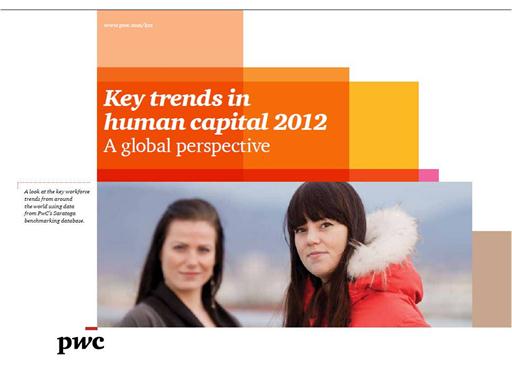 European companies' employee productivity levels are at a five year low, according to new research by PwC.

PwC's 'Key Trends in Human Capital 2012' report reveals that productivity levels saw a sharp drop in 2011 following a period of relative stability between 2006 and 2010. The report suggests this drop is driven by an increase in employee costs, which have jumped 16% from 2009 to around $55,000 in 2011.

The report, which is based on data from over 2,400 organisations in over 50 countries, suggests that this increase in employee costs is largely down to companies cutting back on their recruitment of lower grade employees during the downturn. This has left companies with a higher proportion of experienced workers who command greater pay, compared to younger, less experienced workers, whose pay bills will be lower. This comes at a time when companies are seeing little, or no, revenue growth. Available video includes an edited package.
Contact
Client Relations

TheNewsMarket

clientrelations@thenewsmarket.com