02-JUL-2012

SOURCE: Rotary International
Former OU Foundation head assumes president-elect post at Rotary International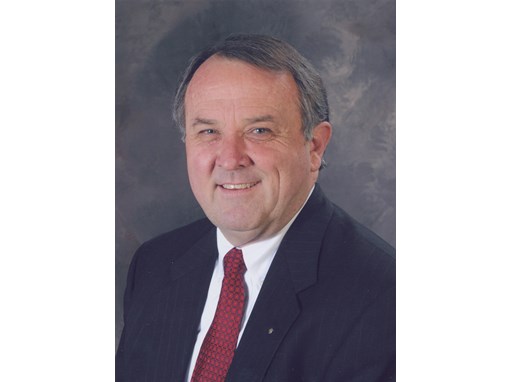 Norman attorney Ron Burton gears up for term as global humanitarian group's top leader in 2013-14
EVANSTON, Ill. (July 2, 2012)
-Ron D. Burton, a Norman attorney and retired president of the University of Oklahoma Foundation, is the new president-elect of Rotary International, a global humanitarian service organization of 1.2 million men and women in 34,000 clubs in 200 countries and areas.
As president-elect, he will spend July 1 – June 30 of this year preparing for this one-year term as Rotary's 103rd president, which begins July 1, 2013. He says a top priority is to develop effective strategies for attracting and retaining quality members in a world with ever increasing demands on people's time and resources.
"I want people to know that once you join a Rotary club, you can truly impact people's lives," says Burton, a member of the Rotary Club of Norman, Oklahoma, since 1979. "I ask, 'How important is your community to you?' The best way you can give back to your community is through an organization like Rotary."
He adds that Rotary membership also provides an opportunity to participate in important international efforts, such as eradicating the crippling childhood disease polio, the organization's top priority since 1988, when Rotary helped launch the Global Polio Eradication Initiative. Since then, the incidence of polio has plummeted by more than 99 percent, from 350,000 cases a year to fewer than 700 in 2011. To date, Rotary has contributed more than $1.2 billion to fight polio, and recently raised more than $200 million in new money for polio eradication in response to a $355 million challenge grant from the Bill & Melinda Gates Foundation.
"This is an exciting time to be a Rotarian," Burton says, noting that the organization's new strategic plan provides a comprehensive roadmap for growing and strengthening Rotary clubs worldwide. He also has played a leading role in the development of a more streamlined, more efficiently structured grants program, called Future Vision, within The Rotary Foundation, Rotary's charitable arm.
Burton retired as president of the University of Oklahoma Foundation Inc. in 2007. He is a member of the American Bar Association, as well as the bar associations of Cleveland County and the State of Oklahoma. He is admitted to practice in Oklahoma and before the U.S. Supreme Court.
Active in his community, Burton is a founder and past president of the Norman Public School Foundation and founder and past board member of the Norman Community Foundation. A recipient of the Silver Beaver Award, he is a past vice president of the Last Frontier Council of the Boy Scouts of America.
His leadership positions within Rotary include club president, district governor, foundation trustee and vice-chair, and international director. He also chaired the international committee that organized Rotary's annual convention in New Orleans in 2011.
Burton and his wife, Jetta, have two children and three grandchildren.
For more information visit the Rotary
web site
or the Rotary
Media Center
Contact
Client Relations

TheNewsMarket

clientrelations@thenewsmarket.com