30-NOV-2012

SOURCE: Rotary International
Rotary Friedensforum findet in Berlin statt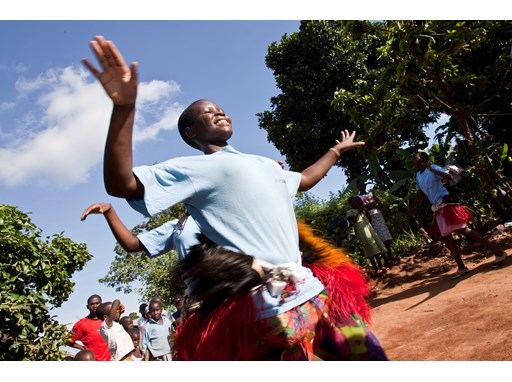 BERLIN, 30 November 2012 – Unter der Schirmherrschaft von Sakuji Tanaka, dem derzeit amtierenden Weltpräsidenten aller Rotary Clubs weltweit, wird am 30. November in Berlin das erste von drei Friedensforen eröffnet, zu dem sich Besucher aus aller Welt in der Bundeshauptstadt versammeln.
Bis zum 2. Dezember werden die Konferenzteilnehmer, zu denen hochkarätige Referenten, Rotarier, Vertreter von Jugendverbänden und viele andere gehören, in Workshops und Plenarveranstaltungen Friedensfragen erörtern. Dabei soll das Spektrum vom Globalen bis zum Persönlichen reichen. Besonderes Gewicht wird neben der Frage, wie man sich persönlich engagieren kann, auch der Förderung zukünftiger Führungspersönlichkeiten in der internationalen Friedensarbeit eingeräumt. Insgesamt werden zu dem Forum 1.200 Gäste erwartet.
"Als Mitglied der ersten Nachkriegsgeneration in Japan verstehe ich die Notwendigkeit des Friedens und seine Bedeutung für das Wohlergehen der Menschen", sagte RI-Präsident Tanaka und fuhr fort: "Frieden ist nicht nur etwas, das durch Verträge, Regierungen oder heroische Aktionen erreicht wird. Frieden ist vielmehr etwas, dass wir Tag für Tag in unserem persönlichen Umfeld auf sehr einfache Weise finden und erreichen können."
Das Berliner Rotary Global Peace Forum ist eines von drei Friedensforen seiner Art, die von der internationalen Hilfsorganisation Rotary in diesem und im nächsten Jahr veranstaltet werden. Die beiden anderen Veranstaltungen finden ebenfalls an historisch signifikanten Orten statt: in
Honolulu
(25. – 27. Jan. 2013) und in
Hiroshima
(17. – 18. Mai 2013).
Doch während die Veranstaltungsorte einerseits auf die Vergangenheit verweisen, stellen sie auf andere Weise Orte der Hoffnung dar. Und darum soll es nach den Worten von Präsident Tanaka auch schwerpunkmäßig gehen: den Blick auf die Jugend zu richten und auf die Zukunft, die diese jungen Menschen mit gestalten können. "Rotary setzt sich seit langer Zeit durch Bildungsinitiativen und humanitären Dienst für die internationale Verständigung ein", betonte Herr Tanaka. "Um unser Werk fortzusetzen, bedarf es vor allem des Kontaktes und der Zusammenarbeit mit den Nachwuchsgenerationen."
Neben der humanitären Arbeit pflegen Rotary Clubs eine lange Tradition der Jugendarbeit, des internationalen Austausches und der Bekämpfung der Grundursachen von Konflikten wie Hunger und Armut.
Seit 2002 sponsert Rotary jedes Jahr 60 Stipendiaten für ein Aufbaustudium in der Friedensforschung an Rotary Peace Centers, die an namhaften Universitäten in aller Welt beheimatet sind:
• Universitet Uppsala, Schweden
• University of Bradford, Großbritannien
• University of Queensland, Australien
• International Christian University, Japan
• Duke University and the University of North Carolina at Chapel Hill, USA
Auch am Rotary Peace Center der Chulalongkorn University in Bangkok studieren jährlich 50 Angehörige verschiedener Berufe in einem Kurzstudiengang, um später Konfliktlösungskonzepte in ihrer weiteren beruflichen Laufbahn integrieren zu können.
Die deutsche Studentin Brigitta von Messling absolvierte 2006 ein Master-Studium an der University of Bradford und arbeitet heute in einer in Berlin ansässigen Nichtregierungsorganisation, die sich der Konfliktregion Westbalkan widmet. "Rotary World Peace Fellowships unterstützen Studenten unabhängig von deren Alter oder Herkunft", sagte von Messling. "Und es kommt nicht darauf an, ob man auf lokaler Ebene etwa als Lehrer arbeitet oder auf internationaler Ebene wie zum Beispiel bei der UNO. Rotary unterstützt Individuen und deren sehr persönliche Vorstellungen der Friedensarbeit."
Bewerbungen
für den Studienjahrgang 2014/15 der Rotary Peace Centers sind ab Januar 2013 verfügbar, Terminfrist für die Einreichung ist der 1. 7. 2013.
Rotary
ist eine Organisation von mehr als 1,2 Millionen Männern und Frauen, die in ihrem Beruf, in Wirtschaft und Kommune führend tätig sind. Die in Clubs organisierten Rotarierinnen und Rotarier leisten humanitäre Hilfe und tragen zu Völkerverständigung und Frieden in der Welt bei. Rotarys oberste Priorität ist die weltweite Ausrottung der Kinderlähmung.
Contact
Client Relations

TheNewsMarket

clientrelations@thenewsmarket.com