19-MAR-2012

SOURCE: Rotary International
Rotary honours former Governor General of New Zealand for his leadership in international and community service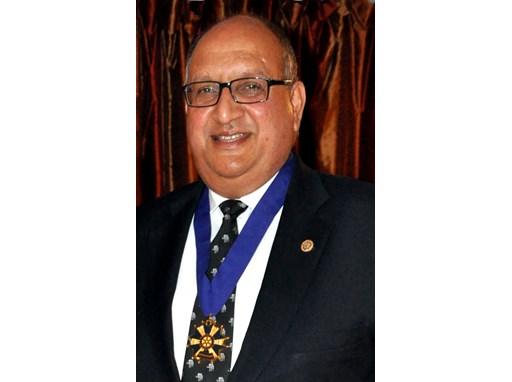 (EVANSTON, Illinois, U.S.A. 15 March, 2012) – In recognition of his service to community and international relations, Rotary International awarded former New Zealand Governor General Anand Satyanand with the global humanitarian service organization's highest honor.

Sir Anand received the Rotary International Award of Honor at the Rotary event in Auckland on 3 March 2012, attended by incoming presidents and leaders of more than 260 Rotary clubs in the Pacific region. The Chair of The Rotary Foundation, the charity arm of Rotary International, Bill Boyd presented the citation which recognized Sir Anand for his leadership in the international community and dedication to furthering peace and understanding.

Past recipients include former Presidents, Prime Ministers, Kings and Queens of various countries along with leaders such as Nelson Mandela (former State President, Republic of South Africa), Ban Ki-moon (Secretary-General of the United Nations), Kofi Annan (former Secretary-General of the United Nations) and His Holiness Pope Benedict XVI.

As the first New Zealander to receive Rotary's highest honor, the award also recognizes Sir Anand's support of the work of Rotary in New Zealand and throughout the world.

Sir Anand, accompanied by Lady Susan Satyanand, was humble in his response and spoke in his acceptance speech of the civic strength of Rotary both in New Zealand and around the world. He described Rotary as an organisation providing service with integrity through fellowship. He went on to say Rotary International is a respected name to whom communities turn and to whom governments turn for assistance in the delivery of services both in person and in kind.

Sir Anand and Lady Susan have returned to live in Wellington where he has again re-joined the Rotary club of Wellington, the first Club in New Zealand established in 1921.
Contact
Client Relations

TheNewsMarket

clientrelations@thenewsmarket.com