18-JUN-2012

SOURCE: Rotary International
Rotary International and The Global FoodBanking Network partner to alleviate hunger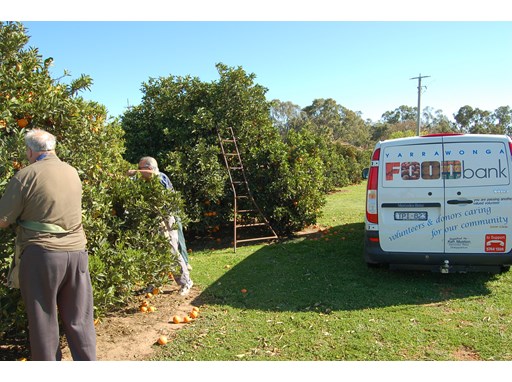 Rotary International and The Global FoodBanking Network, an international organization whose mission is to alleviate global hunger, jointly announced a service partnership to combine resources to combat the issues of hunger and food insecurity through food banking.
Rotary, a humanitarian service organization, and The Global FoodBanking Network believe that their collaboration will enhance the ability of each organization to perform its mission by leveraging the resources that each can contribute. They will work together with Rotary clubs and districts to create new food banks in their local communities, coordinate service projects, and strengthen the capacity of existing food banks to feed more hungry people.
"Partnering with The Global FoodBanking Network will help Rotary clubs contribute even more to the fight against global hunger," said Rotary International President Kalyan Banerjee. "By working with a partner with a stellar and proven track record, Rotarians will be able to maximize their contributions, while helping to identify and assist the communities most in need of this critical service."
Jeffrey D. Klein, the Chief Executive Officer of The Global FoodBanking Network, hailed their selection as a Rotary International service partner.
"For more than a century, Rotarians have served selflessly in the communities where we are developing and expanding food banks. We want to connect Rotary clubs and districts not only to service projects and food distribution in more than 20 countries where we are currently engaged in food banking activity, but inspire them to take leadership in this generation's quest to end hunger."
About Rotary International
Rotary
is a global humanitarian organization with more than 1.2 million members in 34,000 Rotary clubs in over 200 countries and geographical areas. Rotary members are men and women who are business, professional and community leaders with a shared commitment to make the world a better place through humanitarian service.
Under its new Future Vision plan, Rotary seeks to forge strategic partnerships with established organizations with expertise in any of Rotary's six areas of focus: peace and conflict prevention/resolution; disease prevention and treatment; water and sanitation; maternal and child health; basic education and literacy; and economic and community development. To access broadcast quality video footage and still photos go to
Media Center
About GFN
The Global FoodBanking Network is a not-for-profit corporation organized under the laws of the State of Illinois, United States of America, and headquartered in Chicago, Illinois. GFN's mission is to alleviate world hunger by collaborating to develop food banks in communities where they are needed around the world and by supporting food banks where they exist. Additional information about GFN's activities can be found at
www.foodbanking.org/rotary
.
Contact
Client Relations

TheNewsMarket

clientrelations@thenewsmarket.com