15-APR-2015

SOURCE: Rotary International
Rotary torch to stop in Evanston on journey around the world in celebration of a polio-free India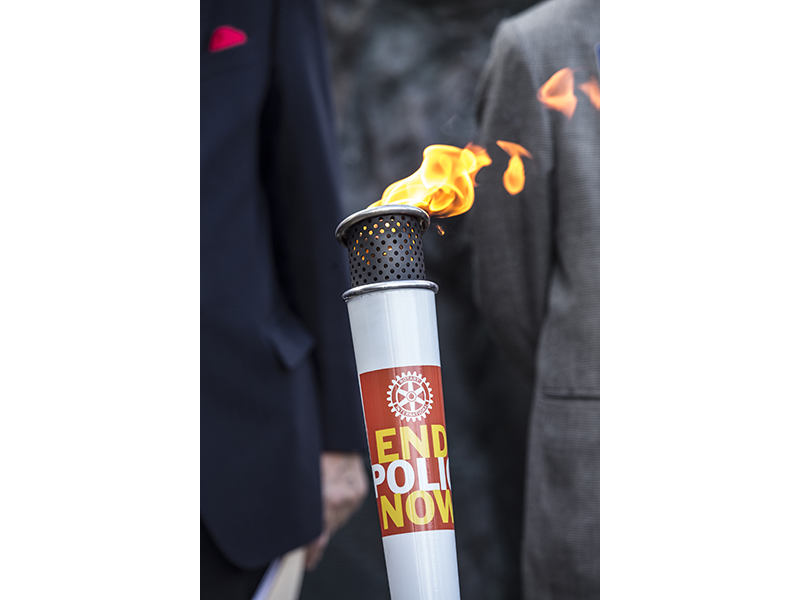 Evanston, Ill., (April 10, 2015) — In celebration of the decades-long battle and ultimate victory over polio in India and to shine a light on what is needed to eradicate the paralyzing disease worldwide, the 'Rotary Flame' will be lit and displayed at Rotary's international headquarters in downtown Evanston (1560 Sherman Avenue) on Tuesday, April 14 at 4:30 p.m.
Once the epicenter of the wild polio-virus, India, along with the World Health Organization's Southeast Asia region, was officially declared polio-free in March 2014. In celebration of reaching this major milestone in the global effort to eradicate polio worldwide, the Rotary Club of Madras, India launched the Rotary Flame on December 13, 2014 to help raise awareness of how close the world is to ending this vaccine preventable disease.
The Rotary Flame has been carried to eight countries, including the three remaining polio-endemic nations (Afghanistan, Nigeria and Pakistan), where Rotary clubs held light ceremonies.
The journey of the Rotary Flame will end in São Paulo, Brazil during Rotary's International Convention in June, after making its way through Colombo, Karachi, Kabul, Sydney, Taipei, Manila, London, Lagos, Evanston and Toronto.
ABOUT ROTARY:
Rotary brings together a global network of volunteer leaders dedicated to tackling the world's most pressing humanitarian challenges. Rotary connects 1.2 million members of more than 34,000 Rotary clubs in over 200 countries and geographical areas. Their work improves lives at both the local and international levels, from helping families in need in their own communities to working toward a polio-free world. For more information, visit Rotary.org and endpolio.org for more about Rotary and its efforts to eradicate polio. Video and still images will be available on the Rotary Media Center.
Contact
Client Relations

TheNewsMarket

clientrelations@thenewsmarket.com