20-APR-2012

SOURCE: Rotary International
Rotary's Polio Eradication Success Inspires New Approach to U.S. Effort to Improve Maternal and Child Health Worldwide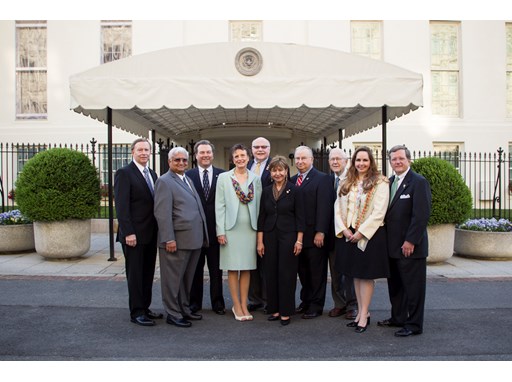 Citing Rotary's leadership in immunizing the world's children against the crippling disease polio, Dr. Rajiv Shah, administrator of USAID, the government's primary foreign assistance agency, said a new campaign to improve maternal and child health will follow the Rotary model.

"What I am proud to announce to you is that we are going to model ourselves on your example," Dr. Shah told about 160 U.S. Rotary club members and leaders assembled for the first Rotary Day at the White House.

Just as Rotary proved to the world it was feasible to reach every child with the polio vaccine, he said, USAID plans to "reach every kid on the planet" and their mothers with a five–pronged preventive health package of bed nets to prevent malaria, routine vaccinations, nutrient-enhanced food, anti-retroviral drugs for HIV-positive mothers, and a simple breathing device to prevent birth asphyxia (death due to decreased oxygen). The initiative will launch June 14.


Contact
Client Relations

TheNewsMarket

clientrelations@thenewsmarket.com