18-MAY-2012

SOURCE: Rotary International
Wipe Out Polio, Now -- By Ban Ki-moon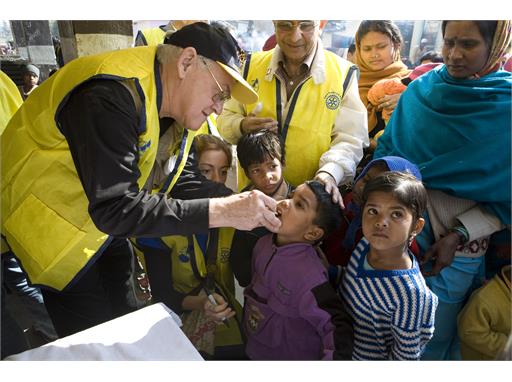 Wild viruses and wildfires have two things in common. If neglected, they can spread out of control. If handled properly, they can be stamped out for good. Today, the flame of polio is near extinction — but sparks in three countries threaten to ignite a global blaze. Now is the moment to act.
During the next two weeks, on two continents, two events offer the chance for a breakthrough. First, the leaders of the world's largest economies — the G8 — congregate at the U.S. presidential retreat at Camp David in rural Maryland. A week later, the world's ministers of health convene in Geneva. Together, they can push to deliver on an epic promise: to liberate humankind from one of the world's most deadly and debilitating diseases.
The world's war on polio, declared nearly a quarter of a century ago, was as ambitious an undertaking as the successful campaign to eradicate another great public health menace, smallpox. Slowly but surely, over the years, we have advanced on that goal. Polio today survives in only three countries: Afghanistan, Nigeria and Pakistan. That's the good news. The bad: we are in danger of falling victim to our own success.
Contact
Client Relations

TheNewsMarket

clientrelations@thenewsmarket.com