20-MAR-2014

SOURCE: Samsung Electronics America
Samsung Delivers a Complete Home Entertainment Ecosystem with its 2014 Product Lineup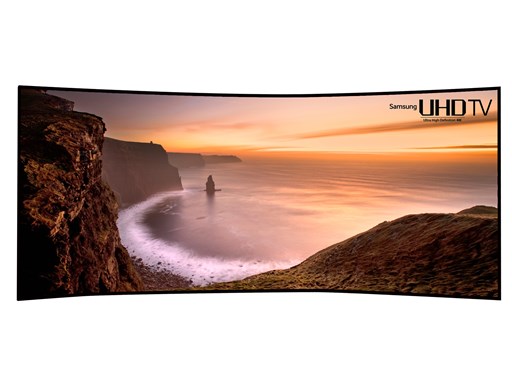 Samsung's New Curved and UHD TVs, Premium Audio Products and Content Partnerships Create the Most Immersive and Cohesive Entertainment Experience for Consumers

RIDGEFIELD PARK, N.J. – March 20, 2014 – Samsung Electronics Co., Ltd., the leader in TV technology for 8 years, today announced the availability and pricing of its full 2014 Home Entertainment product lineup, including the immersive U9000 Series of Curved Ultra High Definition (UHD) TVs and its expansive portfolio of home audio products.

"In 2014, we've once again asserted our leadership in the home entertainment space by delivering the next big thing across our product categories," said Joe Stinziano, Executive Vice President, Samsung Electronics America. "From our full lineup of UHD and curved TVs to our Shape Wireless Audio-Multiroom Systems and content partnerships, we pride ourselves on offering consumers the ecosystem of choice, with beautifully designed premium home entertainment products that best suit their lifestyles."
Contact
Client Relations

TheNewsMarket

clientrelations@thenewsmarket.com