UEFA EURO 2016 ticket sales launched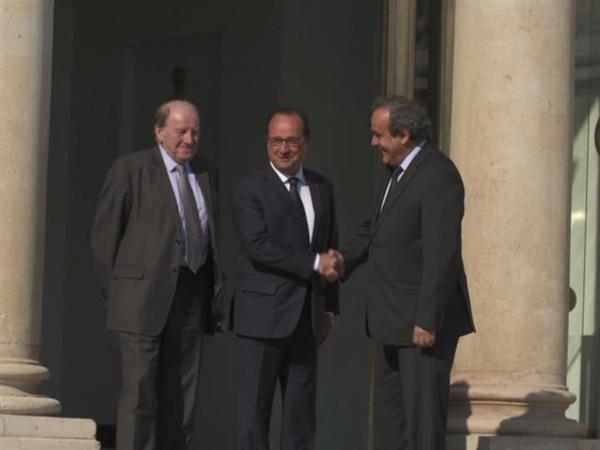 With one year to go until the kick-off of UEFA EURO 2016 in France, UEFA President Michel Platini has launched ticket sales for the final tournament at a special ceremony in Paris. The video submissions include footage of the event, where Msr Platini symbolically presented French President François Hollande with the first ticket for the finals at the Palais de l'Elysée. Clips from both Msr Platini and Jacques Lambert, EURO 2016 SAS president, can also be downloaded.

A English transcript of the French soundbites will be available in the story later today.
Contact
Client Relations

TheNewsMarket

clientrelations@thenewsmarket.com