23-JUL-2013

SOURCE: Zurich
Academic cooperation with Wharton and IIASA to empower the flood resilience program of Zurich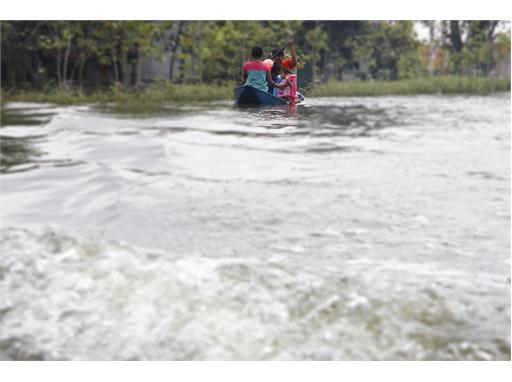 Zurich Insurance Group (Zurich) announced today a multi-year academic cooperation with the International Institute for Applied Systems Analysis (IIASA) in Austria and the Wharton Risk Management and Decision Processes Center (Wharton) in the United States to support Zurich's flood resilience program. Together with these institutions, Zurich will identify and address research gaps on flood resilience and community based disaster risk reduction, demonstrate the benefits of pre-event risk reduction over post-event disaster relief and will improve public dialogue around the disaster resilience.
In recent years, flood-related disasters have had tremendous social and economic impact around the world – from the UK, Germany, and the United States to Thailand, China, and numerous other countries. Floods affect more people globally than any other type of disaster. The floods of May-June 2013 in Central and Eastern Europe may turn out to be
one of the costliest European flood events in history
. A
recent survey
presented by Zurich has shown that while businesses are aware of the challenges they face, most have not yet developed a holistic approach to protect themselves from these risks. The survey findings indicate that there are considerable opportunities for improvement.
In order to help fill this gap, Zurich has launched a multi-year flood resilience program to help strengthen the resilience of communities against floods and to develop and disseminate knowledge and expertise on flood resilience. The academic cooperation has been developed in close alignment with the objectives of the
strategic alliance with the International Federation of Red Cross and Red Crescent Societies
(IFRC) in order to complement and strengthen the work undertaken in the alliance with IFRC.
Contact
Client Relations

TheNewsMarket

clientrelations@thenewsmarket.com