What to Expect at the 2017 Los Angeles Auto Show
November 29-December 10, 2017
Los Angeles Auto Show 2017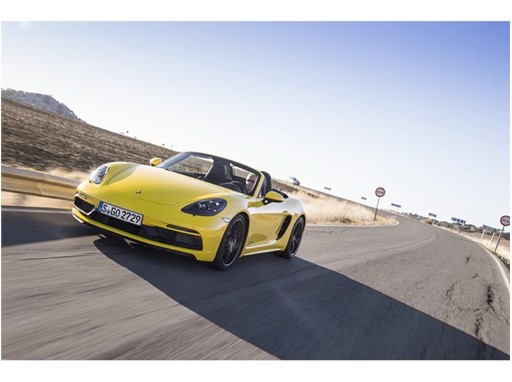 Car enthusiasts, automakers are headed to the City of Angels, Los Angeles, US for the LA Auto Show that will run from November 29 to December 10, 2017 at the LA Convention Center. Here's what you can expect to see (onsite and online)-
World Premiere of Four Sports Cars, US Debut of the New Cayenne
With four world premieres planned, Porsche is lighting the touch paper for an explosive unveiling at the Los Angeles Auto Show: The Panamera Turbo S E-Hybrid Sport Turismo, the 718 Boxster GTS and the 718 Cayman GTS are each the flagship of their respective model lines, while the 911 Carrera T takes the role of puristic lightweight. In addition, the new generation of the Cayenne is celebrating its first outing in the United States.
The sportscar manufacturer will present the new products at the Porsche press conference to be held in the Petree Hall at the Convention Center on November 29 at 11:10 a.m. (Pacific Standard Time; 8:10 p.m. CET).
http://www.thenewsmarket.com/global/latest-news/all/world-premiere-of-four-sports-cars--us-debut-of-the-new-cayenne/s/c998f172-bac4-4c3d-8f69-f96c8135a250​
"To Hell and Back"
The 2019 Kia Sorento SUV treaded its way through the treacherous Hell's Revenge – one of the most challenging and obstacle-laden off-road trails in the world. Watch the Sorento devour a six-and-a-half mile rock-crawling trek including the ultimate obstacle known as Hell's Gate at Kia's Los Angeles Auto Show press conference on Thursday, November 30 at 9:35 AM PST.
http://www.thenewsmarket.com/global/latest-news/all/-to-hell-and-back-/s/c331301f-ba7c-4ceb-be39-a8be1717cf9c​​
Contact
Client Relations

TheNewsMarket

clientrelations@thenewsmarket.com