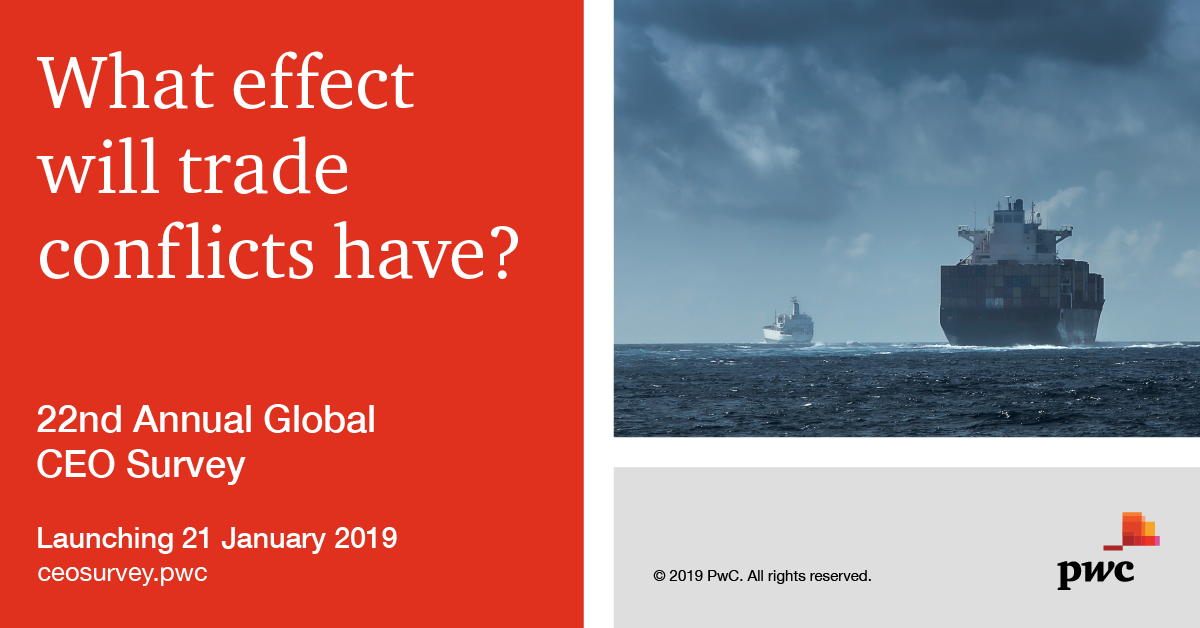 Once a year, the eyes of the world are focused on the small Swiss town of Davos. Every January its population nearly trebles when political leaders, CEOs and the media gather for the World Economic Forum.  The theme of this year's event is 'Globalization 4.0: Shaping a Global Architecture in the Age of the Fourth Industrial Revolution'.
As ever, presidents will be mixing with cultural figures who this year include Bono, willi.am, the actress Michelle Yeoh, the magician David Blaine and the British broadcaster Sir David Attenborough. However, it's a no-show for the US President Donald Trump. He's staying in Washington DC this time around. The World Economic Forum runs between January 22nd and 25th.
On the eve of the opening of the Forum,  PwC will release the findings of its Annual Global CEO Survey. It will be introduced by PwC's Global Chairman Bob Moritz live on January 21st (Monday) at 6:45pm (CET). He will be revealing the findings of the global survey which has been informed by the opinions of 3,200 CEOs who were surveyed between 4th September and 26th October 2018. These business leaders have provided insight on economic confidence, the impact of AI, industry trends, what's keeping them awake at night and more.
Media organisations are welcome to share the live webcast with their audiences by embedding the code onto their websites. For further event details or if you have any questions on accessing media assets or webcast media syndication, email or call TheNewsMarket's media relations team.
E: Aditi.Shorewal@thenewsmarket.com
O: +44 02076123995
Following the live event, TheNewsMarket will be distributing copyright-free images, soundbites, event footage and the key findings for journalists to view and download.