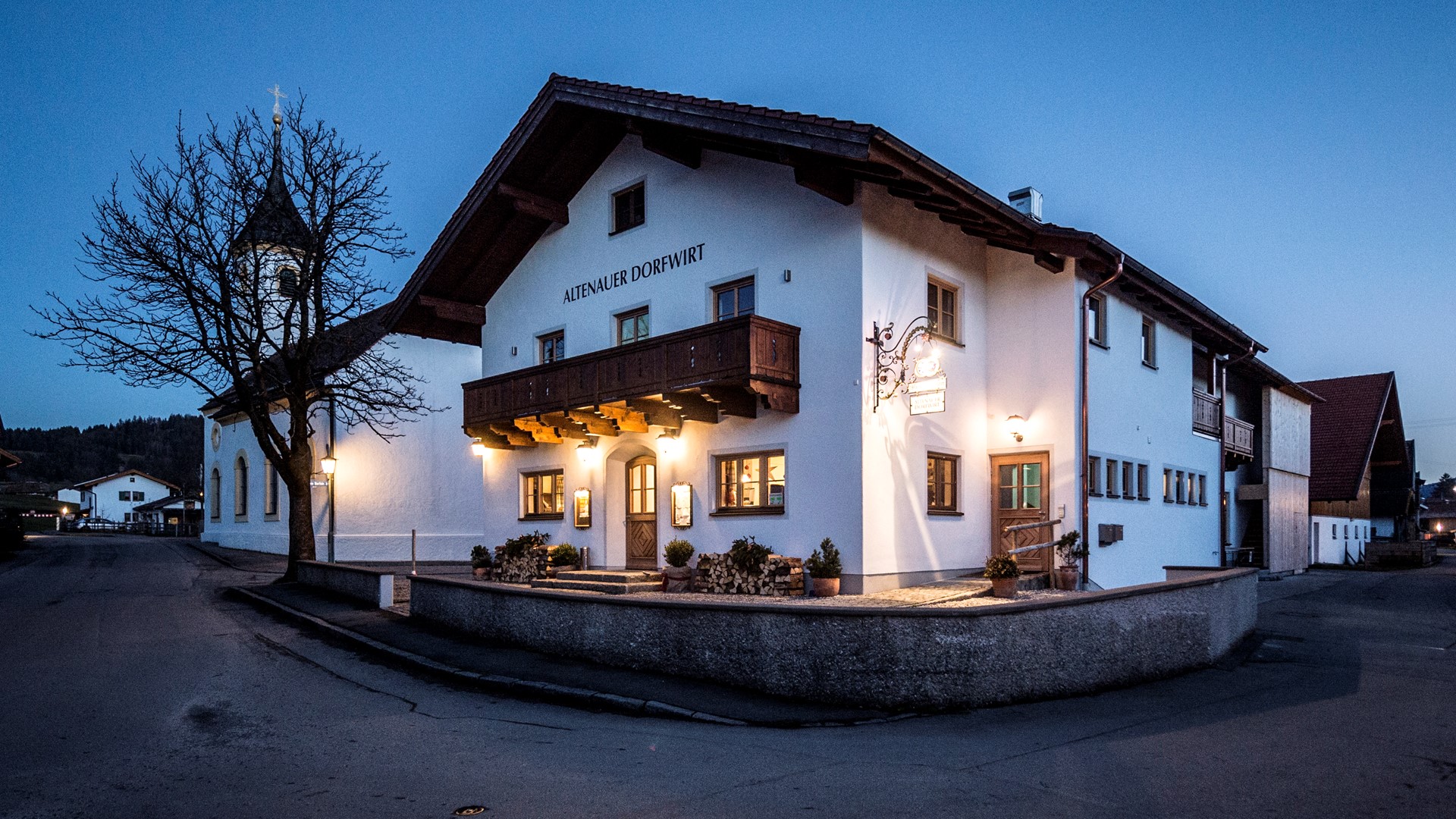 Bavarian traditions: Village pubs
In Bavarian villages traditions live on. The village pub is often as old as the village itself: Here you can find young landlords and ladies putting their culinary skills to the test. They combine traditional recipes and modern influences to create exciting culinary experiences. The villagers play music together as a way of maintaining their feelings of togetherness. Or they get together and work on unique projects to preserve their villages as living communities for subsequent generations. This is what happened in Altenau, Upper Bavaria.
A place to meet in the village at last
The fact that the pub exists at all is owed to the people of Altenau themselves. The inhabitants of the small community in Upper Bavaria brought their pub back to life in 2014, with a lot of passion and dedication to the cause. When the building was put up for sale in the summer of 2012, after more than ten years of standing empty, the people of Altenau took action: They founded a co-operative, invested the necessary capital and a massive 22,000 hours of voluntary work to restore the building.
Now, especially on Saturday evenings, the villagers come together for a beer or a wine, and enjoy the fresh cooking of chef Florian: The menu is short but of a very high quality. The ingredients are sourced from the local region wherever possible.
Music encouraged
Shortly after the opening, the Altenau landlord consciously called the pub a "music-friendly establishment". Singers and musicians are welcome; spontaneous singing and music-making is encouraged. The village hall, which lies next door, has been given a new lease of life with theatre productions, concerts, balls and family parties.
Once Altenau, always Altenau
The inhabitants like local life. People greet each other as they pass; visitors soon feel welcome. The landlord Spiegelberger smiles as he explains: "Sometimes our guests sit in the beer garden... and whilst the adults enjoy the cooling shade of the old horse chestnut trees, the children go to the neighbouring tables. They play with other children of a similar age, watch the cows. And yes, they also want to help out on the farm." It is no surprise that lots of city dwellers keep coming back to the Ammer. After all, life is good there!