Brands Score Big Ahead of the FIFA World Cup in Russia
June 14, 2018 - July 15, 2018
Russia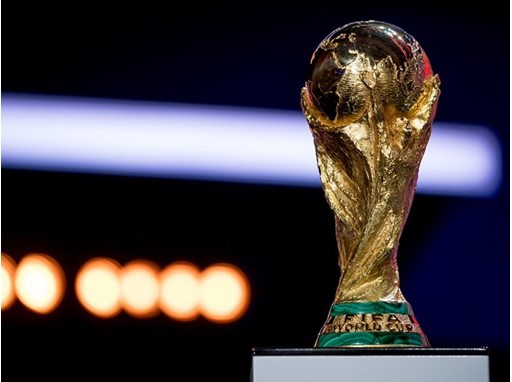 The long-awaited FIFA World Cup kicks off in Russia on June 14. Meanwhile, brands have already hit the back of the net with their timely advertising and marketing campaigns. 
Using the world's biggest moment in sport as the backdrop - adidas has re-engineered the traditional campaign model through personal storytelling, bringing together 56 - yes 56 - of the world's most influential cultural 'creators' including: Lionel Messi, Mo Salah, Gabriel Jesus, Caroline Wozniacki, Karlie Kloss and Pharrell Williams . 
Argentina's Lionel Messi says: "On the pitch, a moment of creativity can transform a game – you have to see the things that others can't see and take chances others won't. Creativity sets players apart."
adidas has also called upon consumers worldwide to be a part of this #HereToCreate initiative. To view the ad and to find out more, follow the link: http://www.thenewsmarket.com/global/latest-news/all/adidas-assembles-a-team-of-the-world-s-most-influential-creators-from-across-sport-culture-to-prove-/s/9eee6666-4b72-4fb6-b29a-14a7df19a096
On the other hand, Kia Motors, which is an official partner to FIFA and has supplied 424 vehicles to assist in the smooth running of the World Cup, will offer football fans several opportunities to get involved in World Cup festivities under its 'Get into the game' participation campaign.
To begin with, Kia will give an once-in-a-lifetime opportunity to 64 children across the world, inviting them to Russia as 'Official Match Ball Carriers' for each of the FIFA World Cup matches.
For those who wish to emulate their heroes, 'Champ into the Arena' offers amateur footballers around the world the opportunity to participate in a five-a-side tournament in Moscow – where 16 nations will go head-to-head for international glory.
Read more here: http://www.thenewsmarket.com/global/latest-news/all/kia-gears-up-for-2018-fifa-world-cup-russia--with-vehicle-handover--brings-the-tournament-to-more-fo/s/81422b23-1733-4f37-a9db-1bcf1c6a0b5a
Keep a close eye on TheNewsmarket over the next five weeks, as our team members will be following the FIFA World Cup - both on and off the pitch. Bring it on...