Connectivity, The Driving Force Behind Your Future Car
April 17, 2018
Worldwide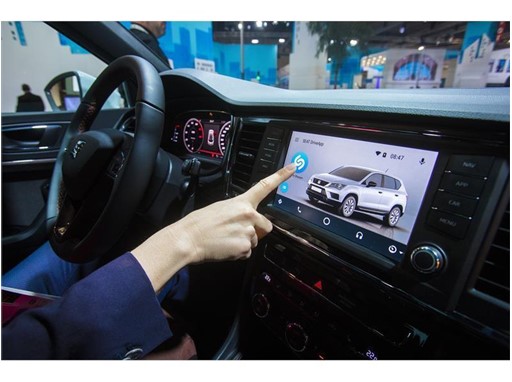 Connected cars, like connected phones and homes, can access the internet and operate integrated devices by a click of a button or a simple touch. And 30 million of them are expected to be sold by the year 2020, according to the consultants SBD Automotive. 
SEAT Digital Officer Fabian Simmer explains how these technologies help us in our everyday lives and gives us some insights into future trends. Talking about the new Droppit app, he says: "You can order whatever you need from work and it will be in your car by the time you leave, enabling you to make better use of your time." Read more about it here: http://www.thenewsmarket.com/global/latest-news/all/what-does-a-connected-car-do-for-you-/s/5b7e7aa2-c5f0-4f3d-91fc-2bfb54e46d24
"User interaction with voice activated devices is an obvious future trend," Simmer adds. On the same note, Orth Hedrick, Vice President, Planning & Strategy, Kia Motors America points out, "We constantly strive to find new ways to make our vehicles more user-friendly. The UVO (Microsoft-powered voice operating system) Skill for Alexa makes it easier and more convenient for owners of compatible Kias to use their vehicles." Owners of certain Kias can now control a number of vehicle functions —such as start and stop the engine and heat or cool their cars, depending on model and model year—using simple voice commands from the comfort of their home. For full details, click here: http://www.thenewsmarket.com/global/latest-news/all/kia-motors-america-introduces-uvo-skill-for-amazon-alexa-to-enable-voice-controls/s/bf9825d6-c3bf-40e5-9699-88e5aa1e5d2f
Even the way you listen to music while driving is going to change. SEAT is set to become the first carmaker in the world to integrate the popular music app Shazam. This partnership will enable SEAT customers to easily identify their favourite songs while driving in a completely safe manner thanks to the safety features available in SEAT DriveApp. For all music lovers, being able to identify songs is going to be at their fingertips. Read more here: http://www.thenewsmarket.com/global/latest-news/all/seat-becomes-the-world-s-first-brand-to-integrate-shazam-in-its-cars/s/ee9a0f5f-b890-4610-be31-077a6863434d
Keep checking TheNewsMarket.com for its daily diet of stories from the world's biggest automotive brands. Simply sign-up to browse and download royalty and copyright free media assets.