14-JUN-2014

SOURCE: adidas
@brazuca 2014 FIFA World Cup Brazil™ Ball Surpasses One Million Twitter Followers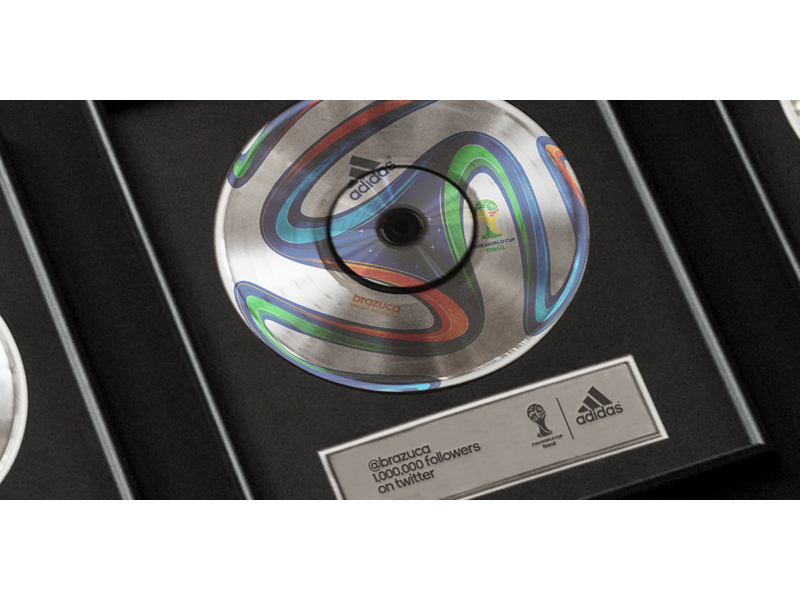 The first ever FIFA World Cup™ match ball to have a Twitter profile has reached a landmark of one million followers. As interest in the tournament's Official Match Ball reaches fever pitch, followers have grown by approximately 850,000 since the kick-off of the world's biggest football tournament, and the official ball is growing its follower base at an unprecedented rate to be the first ever ball to reach over one million followers.
Flattered by its volume of followers, @brazuca said (in less than 140 characters), "I can't believe I've reached a million followers. You guys realise you're following a ball, right…? #ballin"
brazuca is the first FIFA World Cup™ match ball to have a Twitter profile and adidas' first product to have an account on social media. From inception to now, the adidas @brazuca handle has hung out with some of the world's most high profile figures such as: Zinedine Zidane, Hugh Jackman, Samuel L Jackson & even Pope Francis.
Telling the greatest story in football, @brazuca launched to allow users to gain a "ball's eye" point of view to the FIFA World Cup™. The @brazuca Twitter account enables fans to track the tournament through the eyes of the ball as it travels the world offering an insiders' perspective on the game and popular culture. brazuca has visited footballing nations, met players and celebrities and took part in major cultural events before landing in Brazil for the opening match of the tournament.
Follow @brazuca for ongoing tournament updates, news and insights directly for the official match ball of the 2014 FIFA World Cup Brazil™.
For further information please visit
www.adidas.com/WorldCup
or go to
facebook.com/adidasfootball
or
@adidasfootball
and
@brazuca
on twitter to join the conversation.
Make your choice – to ensure that you don´t miss a beat of what adidas is doing at the FIFA 2014 World Cup please subscribe to GLOBAL - FIFA WORLD CUP 2014 here