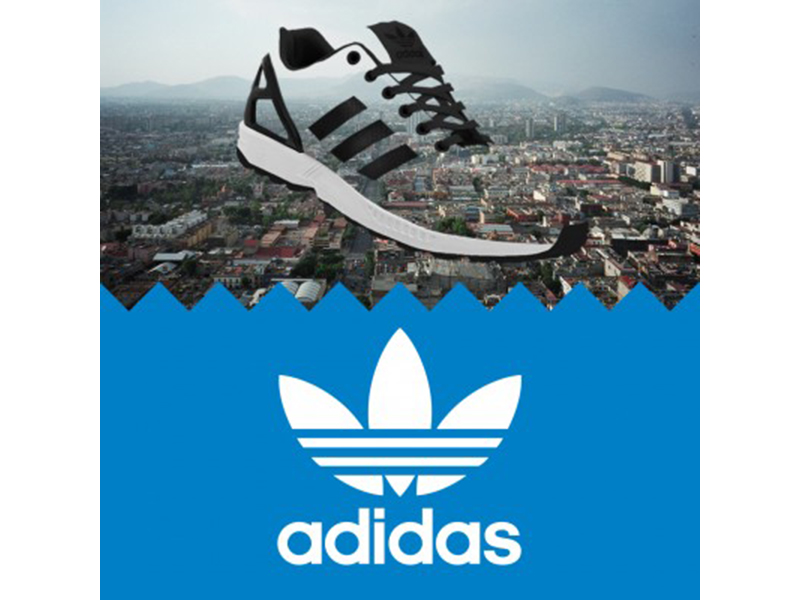 True to the 3-stripes story of pioneer style and innovation, the new and highly anticipated #miZXFLUX app from adidas Originals takes sneaker customization to the next level, giving users the power to apply any image in the world from their smartphone to the infinitely versatile ZX Flux model.
Using the app on their iOS or Android phone, users will be able to take new photographs or upload existing images from their photo library and apply them to the ZX Flux's upper, with a seamless user interface from start to finish.
Once their design is selected, a 360° 3D preview will allow users to rotate, scale and position their design until it's just right, with the ability to then save and share their designs on social networks and more.
Releasing worldwide on Friday, 22 August 2014, the #miZXFLUX app offers a truly unique chance to watch a design come to life - with a personal touch like never before. mi ZX FLUX is only available for purchase in select countries with additional countries coming soon.
Check out what happened at the global launch in Berlin in July:
http://originals.news.adidas.com/story/mizxflux-launch-in-berlin
Details for each shoe featured at the Berlin launch can be found under the shoe. Also included are IN APP images for the first time.
#miZXFLUX
adidas.com/miZXFLUX