19-MAY-2015

SOURCE: adidas
#owntheroad on the hottest days with the adidas Supernova climachill jersey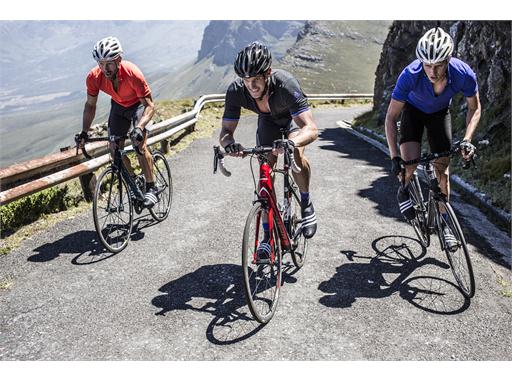 Continuing its long tradition of developing industry first innovations in apparel, adidas launches the Supernova Climachill jersey, the next generation of active cooling wear for cyclists. Designed for sportive riders who want to reduce the heat whilst in the saddle, the Climachill includes a host of adidas owned developments:
-
aluminium cooling spheres
, strategically located on the main 'heat zone' of the body – the upper back of each jersey. When touching the skin, these metal spheres give a cooling sensation even in the most extreme temperatures.
-
subzero yarns
that are flat, and have much larger surface area than traditional, round yarns to transfer more heat away from the body quickly, the ground-breaking yarn also contains titanium and is woven throughout the inside of each Climachill jersey where it liberates a rider's heat like never before.
-
POLAR FIBERS
– remarkably light and highly breathable fabric that maximises air permeability like an open mesh, allowing for maximum ventilation and evaporation.
The jersey comes in a range of stylish block colourways in both male and female specific designs, and is available from today on
www.adidascycling.com
with pricing as follows:
- adidas Supernova Climachill jersey(male) - €89,95
- adidas Supernova Climachill jersey (female) - €89,95
For more information on adidas cycling
, please visit
www.adidascycling.com
. Our social media news room
www.news.adidas.com
or join the conversation on twitter and Instagram @adidasuk #owntheroad