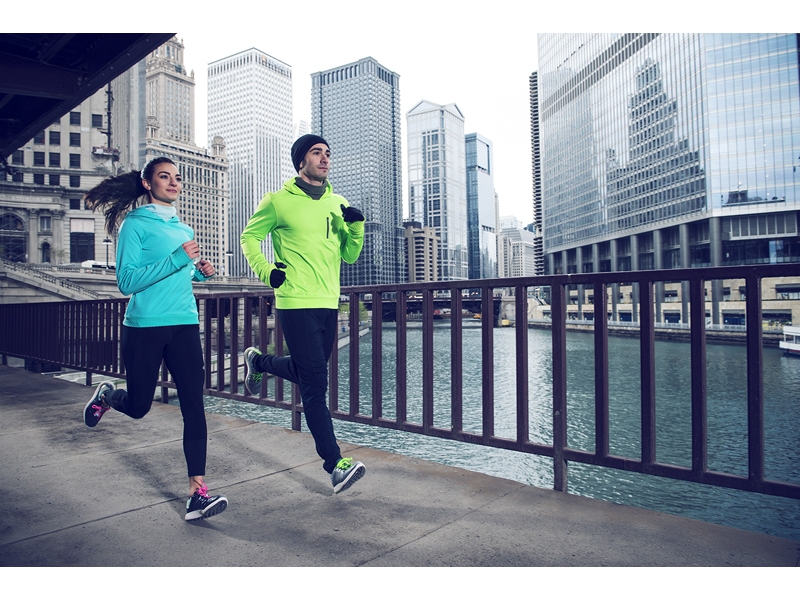 This winter will see the launch of a new level of warmth in performance apparel: the Climaheat range from adidas has been engineered for athletes that require power insulation for training in cold weather and winter conditions.

With design inspiration drawn from nature, more specifically from an animal that lives in one of the most hostile regions of the planet: the polar bear. The new Climaheat range locks heat in and lets moisture out, adaptively changing according to the wearer's needs. This achieved through a combination of innovative technologies:

Hollow fiber technology traps warm air and locks in the body heat – replicating the mechanics of polar bear fur. The fabrics are engineered with yarns that are built to have a hollow core, allowing higher amounts of air to be trapped, which provides for greater insulation without adding additional weight.

The fibers along with the unique fabric knit construction provide advanced moisture control. Wicking sweat away from the body and transporting to the front of the fabric. The moisture is then spread out to a wider surface area that ensures that the moisture dries quickly through evaporation.

Lastly, the plus weaved material which utilizes special cross-shaped pockets on the inside of the garments help to create an adaptive microclimate, preventing the soaking of the textile whilst at the same time locking-in body heat for high level of heat retention and added moisture control.

The Climaheat range goes on sale worldwide from 1 October within various categories: Training, Running and adidas by Stella McCartney. The new shirts, jackets, hoodies, pants and shoes of the adidas collection featuring Climaheat technologies are made for athletes that want to push their limits in cold conditions. Keeping the heat in and moisture out, Climaheat's ultimate insulation will power up any athletes winter training.