01-NOV-2015

SOURCE: adidas
adidas' Mary Keitany Wins Back-to-Back NYC Marathons with the Energy Return of BOOST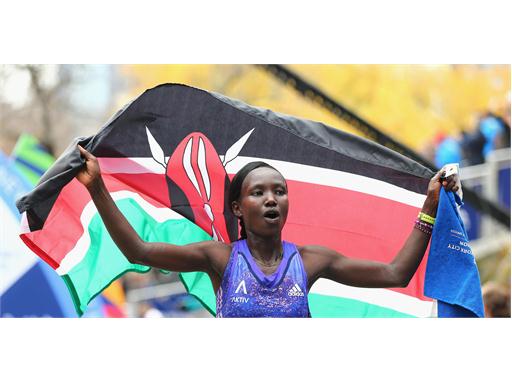 adidas elite runner Mary Keitany won her second straight NYC Marathon title with a time of 2:24:25 wearing adizero Adios BOOST. This marks the 54th major race won by a runner wearing BOOST™ which provides the highest Energy Return of and any foam cushioning in the running industry.
"New York is my favorite city to run in so winning here is very special," said Mary Keitany, who is coming off a second place finish at the London Marathon earlier this year. "There were a lot of great runners in this year's field. The difference in today's race was finding Energy when I needed it most."
Keitany broke this year's finish line tape wearing adidas adizero Adios BOOST and adizero apparel which is worn by today's best marathon runners. adidas adizero footwear and apparel is lightweight competition gear built for elite athletes to perform their fastest.
The adidas adizero Adios BOOST is available at
www.adidas.com/boost
.