16-APR-2016

SOURCE: adidas
adidas' Most Iconic Boot Gets an Update with the COPA SL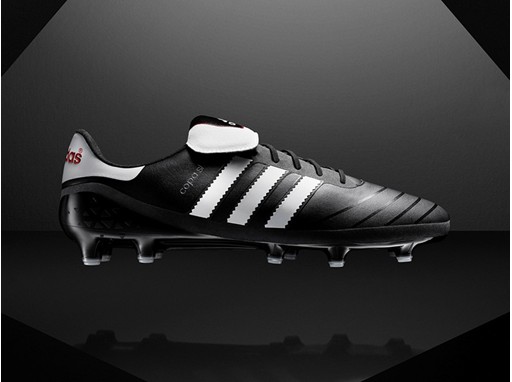 Herzogenaurach, 16th April – Football's most iconic boot has been brought into the 21st century with the release of the COPA SL, the latest product from the Limited Collection - a range of exclusive boots released in limited quantities to show adidas' flair, innovation and creative spirit.
Worn by some of the games most decorated players - including Franz Beckenbauer and Franco Baresi - the COPA Mundial graced some of football's biggest stages following its release in 1982. From European Cups to World Cups, the COPA Mundial was the boot of choice for the world's greatest players in the 80's and 90's and the perfect choice of boot to pay homage to in adidas' latest release from the Limited Collection.
The COPA SL has been stripped back to its lightest form whilst still keeping some of the design elements that created the iconic boot. Synthetic materials replace the black leather to offer a more lightweight, streamlined look and feel. The white tongue and three white stripes pay homage to the original model whilst contributing to the boot's more modern look.
When speaking about the creation of the boot, Sam Handy, VP of design, said: "When we looked at recreating a classic boot, the COPA Mundial was the stand out option. The brand has a huge depth of heritage in our back catalogues but this is the boot that stood out above the rest. Redeveloping this classic icon was a rewarding project that allowed us to add a modern take on a true football icon. We're fiercely proud of the Mundial but wanted to inject a new twist on the boot – something I can proudly say we've achieved with the COPA SL."
The COPA SL will be available to purchase in limited quantities from today.
For further information please visit adidas.com/football​ or go to facebook.com/adidasfootball​ or follow @adidasfootball​​ on twitter to join the conversation.
Contact
Client Relations

TheNewsMarket

clientrelations@thenewsmarket.com