11-JUL-2014

SOURCE: adidas
adidas and the Mexican Football Federation Extend their Successful Partnership until 2022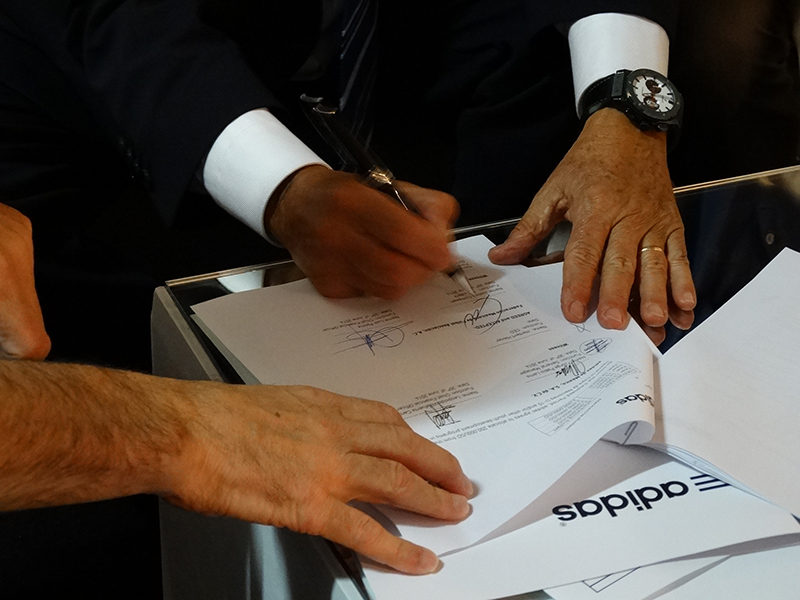 Today, the Mexican Football Federation (FEMEXFUT) and adidas announced the extension of their strategic partnership until 2022. The extension agreement comes as a result of the close relationship between both parties since 2007.

"We are very pleased to extend our long-term partnership with the Mexican Football Federation. Our shared passion for football and commitment to the sport is at the heart of our partnership," said Herbert Hainer, CEO of the adidas Group. "The jerseys of the Mexican Football Federation are among the bestselling adidas jerseys globally. We were happy with the performance of the Mexican team during the recent World Cup and look forward to continuing our successful partnership."

"It is a privilege for the Mexican Football Federation to announce the contract extension with adidas, one of our key partners. We are convinced that adidas is the ideal partner for us, providing the Mexican team with the most advanced technology, quality and design," said Justino Compeán, President of the Mexican Football Federation. "We would also like to thank our fan base for their constant support of the team, proudly wearing the green or red jerseys."