21-JUL-2016

SOURCE: adidas
adidas Basketball Presents #LVL3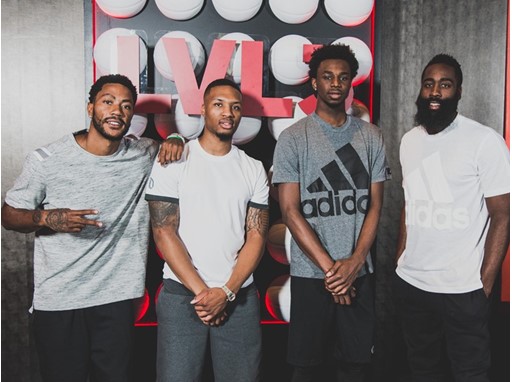 Opening the doors to #LVL3 in Las Vegas, adidas invites fans to help launch the future of basketball with Crazy Explosive and D Rose 7. The immersive experience showcases a first look at the latest adidas basketball innovations, while bringing fans of the game together with NBA stars to test their own skills and create unique on-court looks.

Attendees can play in unreleased product, give their best Andrew Wiggins impression via a 360 dunk cam, customize their own gear, experience sports science first hand, beat their favorite NBA pros at one on one and more. #LVL3 is located at Planet Hollywood Resort and Casino and is open to basketball fans ages 14-18 from July 21-23 between 11am and 11pm.

Follow the conversation on Twitter and Instagram with #LVL3.
Contact
Client Relations

TheNewsMarket

clientrelations@thenewsmarket.com