24-SEP-2012

SOURCE: adidas
adidas by Stella McCartney Launches T-Shirt Using Innovative Dry Dye Technology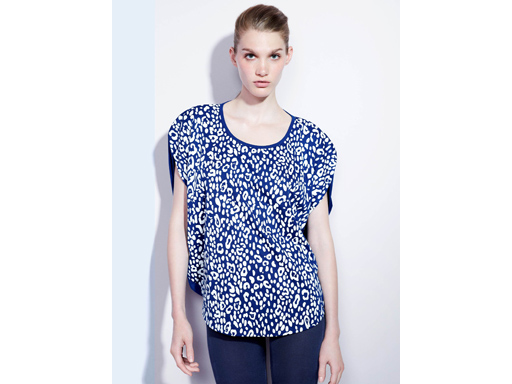 adidas by Stella McCartney launches a new t-shirt as part of the adidas DryDye global initiative. The first of its kind, this innovative DryDye technology uses no water to dye clothing.
The vast quantities of water needed to dye clothing produced across the world is astronomical. To dye the world's clothing, the equivalent amount of water from the Mediterranean Sea is used every two years, not only depleting important water resources but also affecting the healthy future of our planet. To counter this, adidas has pledged to support the development of technology that can reduce the need for water in the dying process, known as DryDye.
In an effort to reduce water consumption, energy use and a need for chemicals use, adidas created the DryDye technology, which uses pressurized CO2 in place of water to dye t-shirts and other garments. The DryDye process t-shirt fuses sustainability, performance and style, with a batwing cap sleeve and a round scoop neck. The t-shirt features a striking leopard print on the front in dark blue and white, and can be layered over a number of styles from the FW12 adidas by Stella McCartney collection.
"It's been incredibly exciting for me to work with and have access to this amazing new technology that uses no water at all in the process. The sustainable message behind it is very important to me and I hope to work with it more in the future" says Stella McCartney.
The adidas by Stella McCartney DryDye t-shirt is part of the FW12 collection and priced at 45 Euros. Available from September at the adidas by Stella McCartney stand-alone store on Fulham Road in London, as well as selected stores in Korea, China and Germany, as well as online at
http://www.adidas.com/stella
.
Contact
Client Relations

TheNewsMarket

clientrelations@thenewsmarket.com