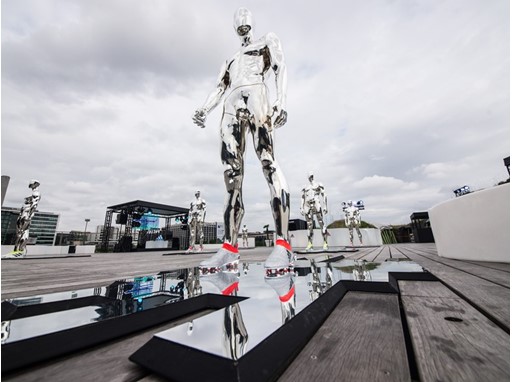 Influencers and trendsetters attend exclusive rooftop event at Cité de la Mode -
Mercury Pack inspired by the trophies that players around the world strive to win -
X 16+ PURECHAOS and ACE 16+ PURECONTROL worn on pitch during UEFA EURO 2016TM - 
Herzogenaurach, 14th June 2016 – adidas Football last night celebrated Mercury Pack at an exclusive event in the heart of Paris.
Mercury Pack, which includes the X 16+ PURECHAOS and ACE 16+ PURECONTROL, will be worn on pitch throughout UEFA EURO 2016TM by the likes of Paul Pogba, Thomas Muller and Dele Alli. The third Mercury Pack silo, Messi 16+ PUREAGILITY, will be worn by the world's best player, Leo Messi, during this summer's Copa America tournament. The boots were seen on-pitch for the first time at the UEFA Champions League final in May.

The event, hosted on the rooftop of the trendy Cité de la Mode, was attended by hundreds of Parisian influencers and trendsetters from all over the world. Those Football fans were treated to an exclusive DJ set by Agoria and a screening of the Belgium vs Italy match, whilst the location was decorated with "mercury" statues, designed to embody the fluidity of the pack.

For further information please visit adidas.com/football or go to facebook.com/adidasfootball or follow @adidasfootball on twitter to join the conversation.