20-FEB-2014

SOURCE: adidas
adidas NEO Label, a teen fashion brand, opens first Polish flagship store in Warsaw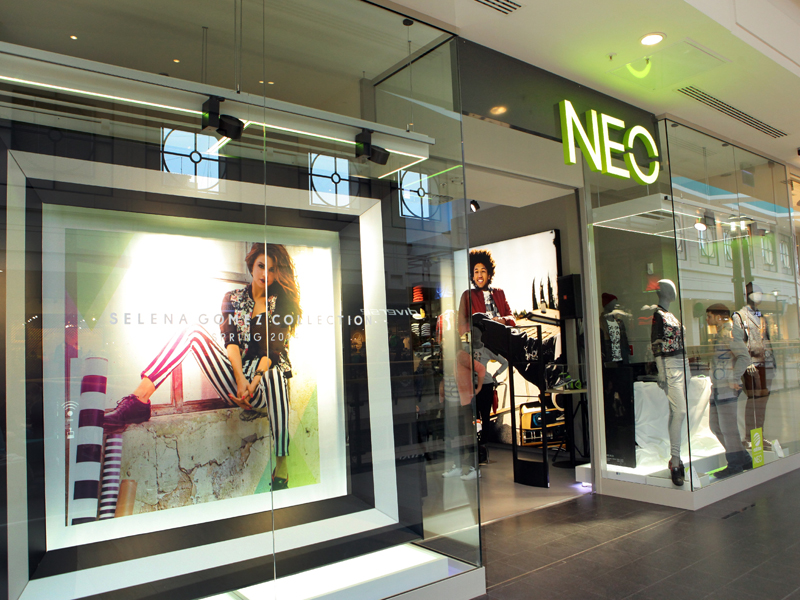 adidas NEO Label is entering new market Poland, kicking it off in Warsaw, bringing stylish fashion to the Polish teen market.
The first polish store opens in Warsaw in the Arkadia Mall on 20th of February. Fully embracing the 'Live your style' campaign, the planned roll out of additional stores continues over the year. Michael Stanier, Chief Sales Officer Consumer Direct says: 'For us NEO means new: new by definition, new in concept, new in spirit. Everything that we do is grounded in these thoughts and we are excited to offer products and experiences that embody this. After a successful roll out in Germany with ten stores in total, Arkadia Mall in Warsaw is a wonderful first location for us to introduce our product range to the NEO teen consumer in Poland.'
There is an entire network of strategies which will engage with Poland and Warsaw teen shoppers. Everything is created to provide them with a fresh and stimulating retail experience. adidas NEO Label will continue to maximize social networks, both for consumers as well as retail staff. For the NEO consumer, Facebook and other social media platforms will provide them with brand content, competitions, product information and exclusive retail opportunities, for instance the 'Show Us Your Style' competition. This activation asks NEO consumers to show their best NEO style. Through online communication, in store material and flyers, the NEO consumer will be encouraged to come into the store, get dressed in their favorite NEO clothes and be photographed in front of a NEO photo wall. Every two hours, the best NEO outfits wins. Likewise the staff has access to a non-public Twitter feed which informs the team of new marketing programs, Facebook posts, digital applications and media programs.
Keeping up with the latest consumer trends and responding to consumer needs, the adidas NEO label stores will replenish their styles up to 5 times per week. Through thisthe brand not only scores points with fresh fashion options, but adidas NEO Label also brings the heritage of sport and translates that to fashion at an accessible price point for teen consumers. Denim in eye catching colors, casual hooded jackets, washed denim shorts, multicolored graphic prints and cool plaids: The NEO line delivers forward thinking trends.
The fundamental inspiration for the adidas NEO Label is teenage culture. In Spring Summer 2014 NEO encourages consumers to express their rebellious side with its range of affordable denim, sportswear and disruptive fashion pieces purposely created imperfect. Utility detailing, unexpected fabrics and bold geometric prints create a strong look for spring. The trans-seasonal pieces are perfect for layering, allowing to tailor the wardrobe to the changing seasons. Key pieces include block colour panelled jackets, hand-drawn dots and stripes on knits, refabricated bombers and zigzagged windbreakers for both guys and girls.
Overview of the most important adidas NEO Label news items:What is adidas NEO Label?
adidas NEO Label is a sub-brand from adidas Sport Style. With fresh design ideas and innovative store concepts, adidas NEO targets fun-loving teens between the ages of 14 and 19.
What items does the collection include?
The NEO collection is an outfit driven range with a truly comprehensive offer of apparel including denim, footwear and accessories.
What's new about adidas NEO Label?
Everything: the line, the design, the target group, the store concept and the fast changing assortment.
What do products from adidas NEO Label cost?
T-shirts start at 49 PLN, shorts at 149 PLN, pants at 169 PLN, jackets at 299 PLN, accessories at 69 PLN and fashion range footwear at 129 PLN.
Where is adidas NEO Label available?
The spring summer collection is available at the new NEO store in Warsaw, as well as special wholesale partners. The collection will be available through our e-commerce site.
To stay up to date on all things NEO, including the brand's fresh new looks, visit
http://www.adidas.com/neo
or visit the NEO Twitter account @adidasNEOLabel.
adidas NEO Label is available through the adidas.com online shop, in NEO stores and wholesale accounts around the world.