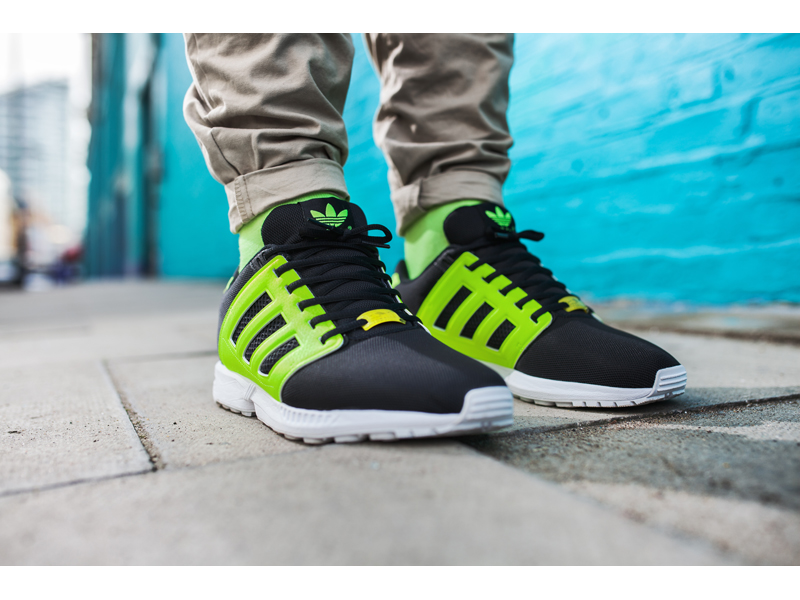 The first taste of how the ZX Flux series is set to evolve comes in the form of the 2.0 pack, taking the blank canvas of its upper shape and building upon it.

The Neon release focuses on simplicity in this model; the heel cage is taken away in this instance whilst a leather applique is used for the side panels, playing with negative space to reveal mesh 3-Stripes. ZX Flux 2.0 inherits the ZX 8000 tooling and keeps it clean in all-over white for both colourways.

The Tonal release is a no-fuss approach in colourway taken with the upper kept tonal throughout. Instead, this pack focuses on texture using an organic mesh at the front of the shoe, distinctive for its irregular patterned finish a synthetic nubuck applique over the side panels which frame the cut-out 3-Stripes. A synthetic heel patch and tonal laces all are anchored with a white tooling, which takes its cues from its predecessor, the ZX 8000.