21-MAY-2014

SOURCE: adidas
adidas prepares for UEFA Champions League Final with the launch of Battle Pack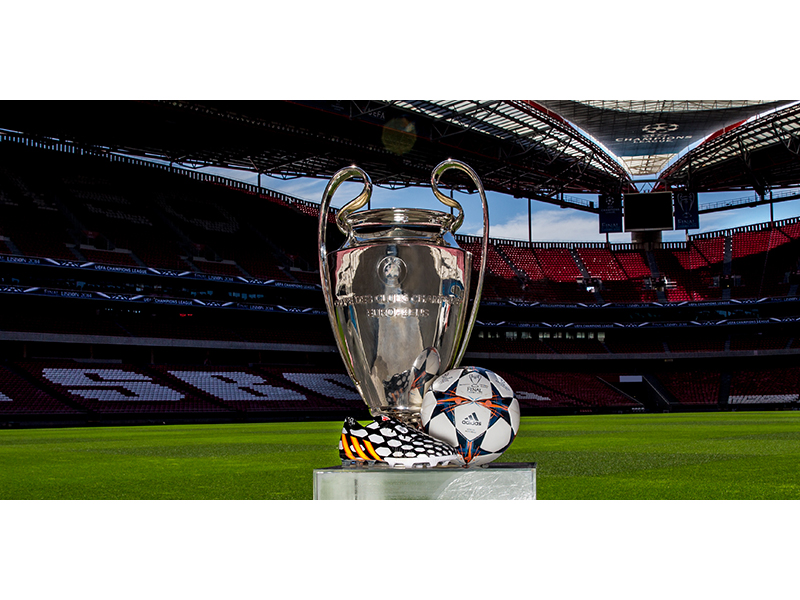 adidas Battle Pack features a new boot from each of the five adidas boot ranges adizero™ f50, predator®, nitrocharge™, 11pro and adizero™ f50 Messi, each with its own disruptive black and white pattern to stand out on the pitch. Every boot has been designed with an aggressive identity and cutting edge technology.

adizero™ f50

The adizero™ f50, worn by players such as Arjen Robben, Karim Benzema and Luis Suarez, is all about precision engineering with every aspect of the boot design based around making the wearer as fast as possible on the football field. With features such as SPEEDTRAXION, an all-new, high speed stud alignment for maximum acceleration and pinpoint changes of direction, and SPEEDFOIL, a revolutionary material that combines lightweight, softness and durability for a comfortable, yet locked down heel fit, the adizero™ f50 is a boot which ensures these world class players will be faster than ever before in Brazil.

predator® LZ

The boot is the only one of the Battle Pack to be designed with a white on black colourway (the others are all black on white) and is the latest in a line of new predator boots to be released especially for every FIFA World Cup since 1994. Favoured by the likes of Oscar, Mesut Özil and Fernando Torres, the boot is designed with five distinctive 'Lethal Zones' of technology to deliver outstanding ball control, touch, accuracy and power. The boot is made to master every aspect of performance.

nitrocharge™

nitrocharge™, the energy-retaining football boot for the next generation of footballer as worn by Dani Alves and Javi Martinez, is designed for 'The Engine', the player who is always running, tackling and relentlessly powering his team. With its unique and highly elastic ENERGYSLING™ around the forefoot supporting sidecut and precision turn movements to sharpen reactions on the pitch, and ENERGYPULSE™ spring technology providing high energy push-offs and long lasting energy return when sprinting, the nitrocharge™ combines new technologies to innovate the way 'Engines' play the beautiful game.

11pro

The 11pro worn by Philipp Lahm and Frank Lampard retains the classic attributes that allow players to control the game. With its highly innovative micro-fiber PU synthetic providing excellent fit, performance, comfort and ball-feel allied to an all new outsole with comfort frame for better pressure distribution, as well as optimised stud placement for maximum grip and acceleration, the 11pro remains the boot of choice for the complete footballer.
Contact
Client Relations

TheNewsMarket

clientrelations@thenewsmarket.com