02-MAY-2016

SOURCE: adidas
adidas Tennis Releases the Barricade 2016 Hannibal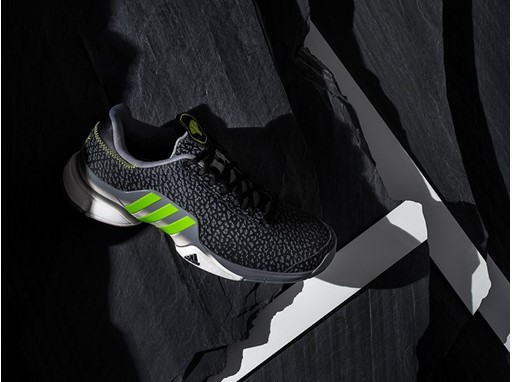 05-02-2016 – Herzogenaurach, Germany
adidas Tennis has today unveiled the latest addition to the Energy Pack with the release of the Barricade 2016 Hannibal.
Following the launch of the adizero Ubersonic Aphrodite and the Barricade Alexander, the Barricade 2016 Hannibal becomes the third shoe in the Energy Pack collection. The shoe is named after the iconic military leader, Hannibal, general of the Carthaginian army that secured numerous victories over the Romans.
The design of the Barricade 2016 Hannibal is inspired by one of Hannibal's greatest battles, when he marched through the Pyrenees toward southern France with more than 100,000 troops and nearly 40 war elephants.
Featuring an elephant print embossed upper, a special elephant badge on the shoes tongue and inscription of one of Hannibal's most famous quotes, the Barricade 2016 Hannibal is designed to inspire players that take to the court wearing it to turn any impossible situation into a victory.
The Barricade 2016 Hannibal will be available from 2 May 2016.