09-MAY-2014

SOURCE: adidas
adidas unveil new Bayern Munich 2014/2015 home-kit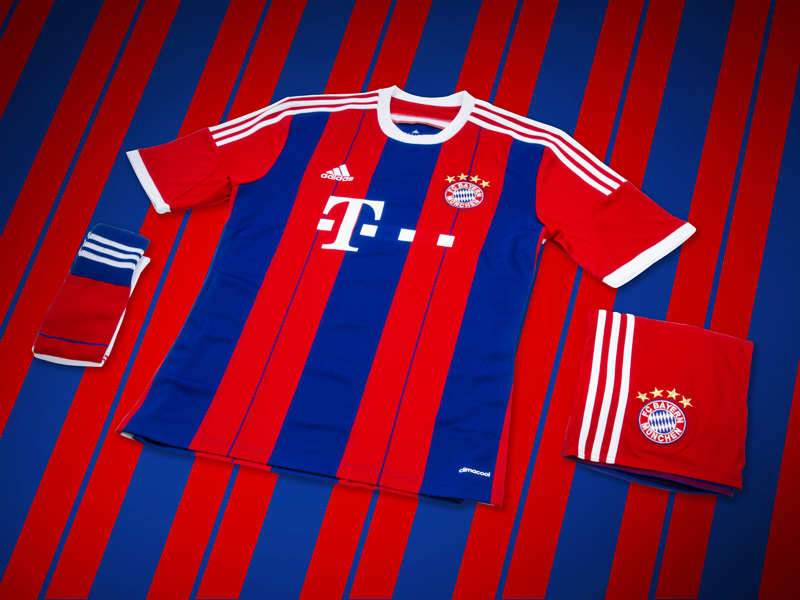 adidas and Bayern Munich are proud to unveil the new official home-jersey for the 2014/2015 season which will highlight the 3 colours of the club crest in an iconic design.

For Bayern Munich the last seasons have been about one thing only: winning. Domestically and at international level, Bayern has been collecting silverware in a dominant fashion.

Throughout these victories the club´s iconic colours, red, white and blue, have remained the same. This is the blend that opponents fear when playing the team that has beaten record after record.

In the 2014/2015 season, adidas will stay true to this winning combination. The new home-kit will highlight the 3 colours of the club crest in an iconic design which will boast a striking striped front panel fabric which will sport 2 colours – red and blue.

The back neck of the jersey will feature the now famous ´Mia san Mia´ wording – the German motto that all Bayern fans proudly know by heart and which means ´We are who we are´ in English.

David Alaba, the club´s star left-back´, praised the new kit: "Red, Blue and White - these colours belong to Bayern Munich. I cannot wait to fight in the new jersey for the club and our fantastic fans."

The adidas iconic three stripes that shape the sleeves of the shirt will continue to be white, thereby completing the three-colour scheme that has shaped the club´s success in the last seasons.

adizeroTM - The 2014/15 kit features the innovative adizeroTM technology that ensures that this is lightest adidas kit ever, enabling maximum performance for the players.

Availability
Bayern Munich's home-kit will debut on field this weekend during the team's home match with VfB Stuttgart and is available to buy from today, Friday May 9th, in select adidas retail outlets, associated stockists and via www.adidas.com/football. Join the adidas football conversation at www.facebook.com/adidasfootball or on Twitter: @adidasfootball.
Contact
Client Relations

TheNewsMarket

clientrelations@thenewsmarket.com