02-SEP-2016

SOURCE: adidas
adidas Unveils The Official Match Ball For The European Qualifiers Of The FIFA World Cup 2018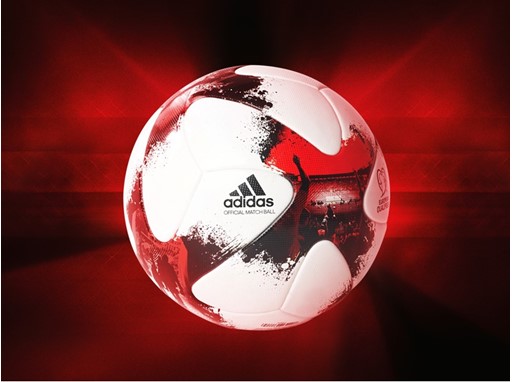 - New design shows off the fans' perspective of the stadium, pitch and match atmosphere –
- Red and black bursts of color and heart logo represent the tense heartbeat and the adrenaline rush for fans -
- Ball to be used on pitch for the first time on September 4th -
Herzogenaurach, 2nd September – adidas has today launched the Official Match Ball for the European Qualifiers of the FIFA World Cup 2018, and the ball that will ultimately decide who, from Europe, makes it to the tournament in Russia.
The unique design features images taken from inside real stadiums by real fans, capturing the beautiful game from a supporter's perspective. Designed to demonstrate the emotion felt by fans walking into the venue and out onto the stands, the ball's design pays homage to the adrenaline and racing hearts that supporters experience in the build-up to a match. It includes a new heart-shaped logo, along with bursts of red and black colouring to represent a beating heart and the explosion of emotions felt in the stands.
The structure incorporates the same innovative and widely praised panel shape as the Beau Jeu and Fracas, offering premium surface structure, enhanced grip and in-flight visibility.
The new ball will be seen on pitch for the first time in the first round of European qualifiers, kicking off on Sunday 4th September.
For further information, please visit adidas.com/football or go to facebook.com/adidasfootball or follow @adidasfootball on twitter to join the conversation.
Contact
Client Relations

TheNewsMarket

clientrelations@thenewsmarket.com