13-JUN-2014

SOURCE: adidas
Alonso ready to go into battle for Spain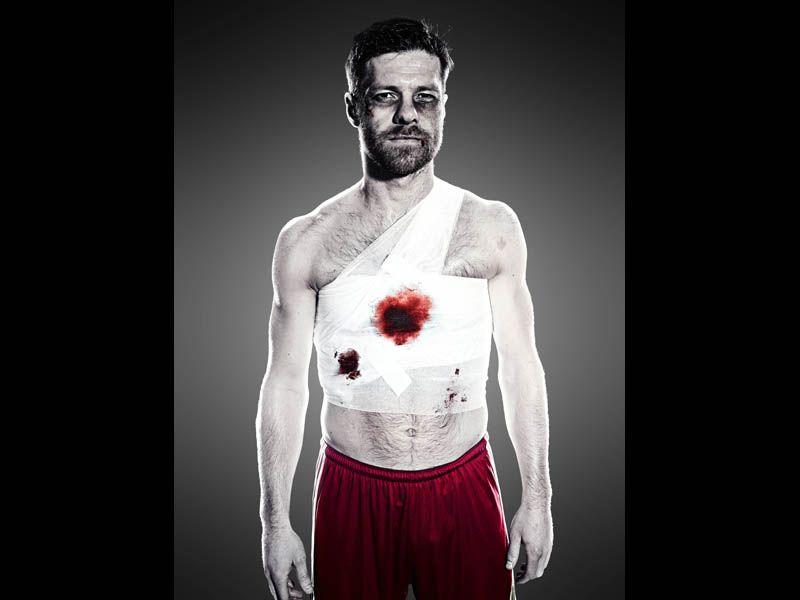 Xabi Alonso is ready to put his body on the line for his country once again as he prepares for a re-match with Holland at this year's FIFA World Cup™.
Ahead of the fixture at Arena Fonte Nova on Friday, adidas has re-created the famous kick to the chest Alonso suffered at the hands of Nigel De Jong in the 2010 FIFA World Cup™ final.
The picture, taken to demonstrate the lengths players are prepared to go to in order to succeed in Brazil, is part of the adidas allin or nothing FIFA World Cup™ campaign.
The allin or nothing campaign from adidas is all about challenging the world's best footballers to seize their opportunity at the World Cup. It is a provocative and bold campaign that underlines the hunger and determination of players willing to put their bodies on the line for their countries.
Commenting on the image, Alonso said, "It may have hurt to have been kicked in the chest, but the pain meant nothing when I was celebrating winning the trophy for Spain. The World Cup is not a time to think about such things. The pain is temporary, the victory is forever."
Tom Ramsden, brand marketing, adidas global football, said, "This was an iconic moment at the previous World Cup in South Africa and one many football fans remember. For us, this perfectly demonstrates what it takes to go allin or nothing and the pain and sacrifice players are prepared to go through in order to win the World Cup."
Caption- 'Alonso puts his body on the line for Spain. adidas recreates the kick to the chest Xavi Alonso took from Nigel De Jong in the 2010 World Cup final.'
Make your choice – to ensure that you don´t miss a beat of what adidas is doing at the FIFA 2014 World Cup please subscribe to GLOBAL - FIFA WORLD CUP 2014 here