19-NOV-2014

SOURCE: adidas
Don't Just Run, Glide With The New adidas Supernova Glide Boost™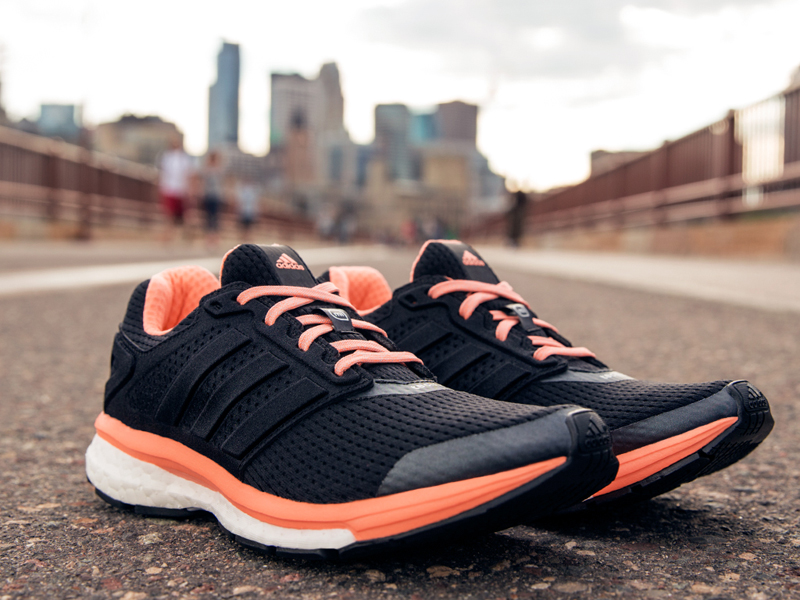 This season, the legend of adidas Supernova will be told through a design specifically built for the unique fit, look and feel of women. The new adidas Supernova Glide BOOST™ will keep the award-winning* BOOST™ midsole designed to ensure every run feels like gliding.

This season, the women's Supernova Glide BOOST upper receives a facelift that delivers a sleek, slimming and stylish appearance while maintaining the performance integrity of Supernova. To accomplish this, the technical features have been reconstructed throughout the shoe to provide a smoother silhouette that's more flattering to the female foot.

"We've tailored the Supernova Glide BOOST to meet women's physical and aesthetic needs without compromising any of Supernova's trusted technology," said Adrian Leek, senior vice president of adidas running. "This new approach to Supernova design allows us to fully celebrate the beauty of women's running with style-driven performance."

BOOST foam cushioning provides the highest Energy Return in the industry using thousands of durable Energy capsules that maintain their soft cushioning, season after season, so every run with BOOST feels like the first.