09-SEP-2015

Herzogenaurach

SOURCE: adidas
miadidas Glorious Pack Customisation Launch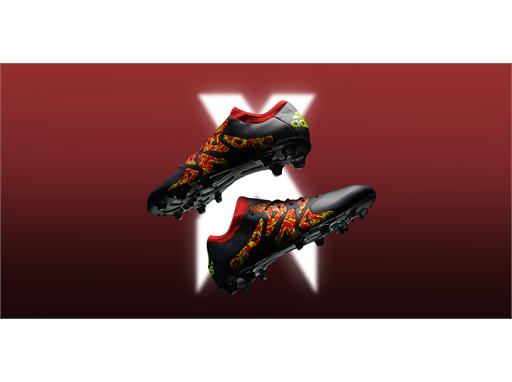 In 2015 adidas Football changed the game forever. The ACE15 and X15 were launched, boots designed for two types of players - those that cause chaos and those that control everything. Footballers all over the world were challenged to #BETHEDIFFERENCE.
Those boots are now in the hands of football creators as miadidas announces the Glorious pack, the first new print design for players to customise the X15 and ACE15. Players who control the game and players who cause chaos can now both seize glory and stamp a new identity on their boots, just as they do on the pitch.
Both boots receive a new customisable tribal print in key call out areas across the boot. The print dominates the X-SKIN upper of the X15 creating an even more dangerous dynamic for the game's most uncontrollable players. The ACE15, built for control, features a ground-breaking new stud configuration with the Glorious pack print featured across the sole plate and visible through the revolutionary CONTROL WEB upper.
miadidas.com is a service allowing footballers to "Create Your Own" design and incorporate colour schemes and personal touches to their boots. The website contains a huge range of personalisation options, meaning that it is easier than ever for 'designers' to purchase their creations or share them on social media.
. To join the conversation visit
facebook.com/adidasfootball
or follow
@adidasfootball
Contact
Client Relations

TheNewsMarket

clientrelations@thenewsmarket.com