09-APR-2014

SOURCE: adidas
miCoach X_Cell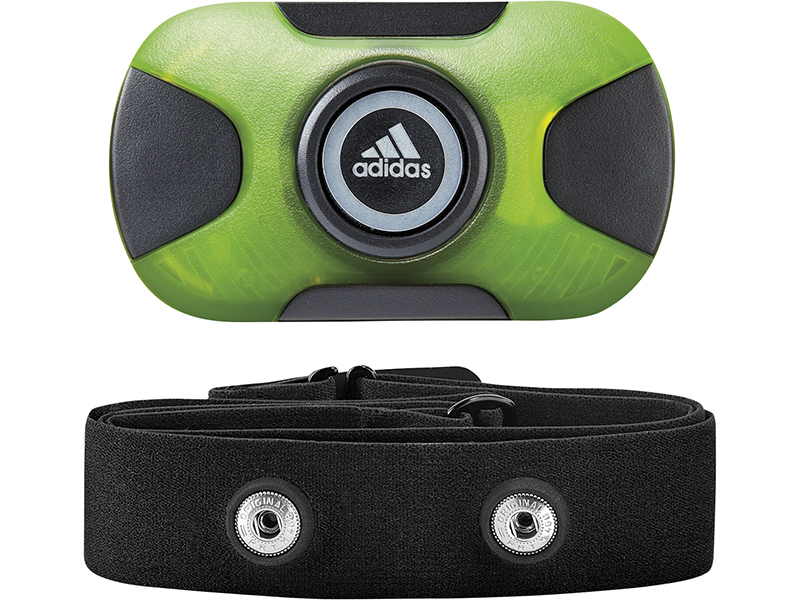 Capturing every offensive and defensive move made in game, the miCoach X_CELL measures vertical in in/cm, left-right cut quickness and forward acceleration in G/sec, overall game hustle in G/min and heart rate.
For competitive play
: on board memory stores recorded data for post-game wireless upload to the miCoach MultiSport app.
For training
: X_CELL delivers real-time feedback on jump height, cut quickness and acceleration and is an effective tool to accelerate performance gain. It can also be paired with the miCoach Train & Run app as a heart rate monitor.
TECH SPEC.
Power: Replaceable CR2032 lithium battery
Battery Life: ~5 months (5 x 1h workouts per week)
Data Memory: up to 7 hours of game data
Weight: ~22 g (without strap)
Size: 66 mm x 38 mm x 14 mm
RF Protocol: Bluetooth® Smart (Low Energy - BTLE), 2.4GHz
Range: ~2.5 meters (dependent on receiver unit)
For more information visit
http://micoach.com/x_cell
Follow miCoach on
facebook.com/adidasmicoach
and
@adidas_micoach
on Twitter