03-JUN-2015

SOURCE: adidas
One thousand young footballers unveil the adidas football revolution ahead of the UEFA Champions League Final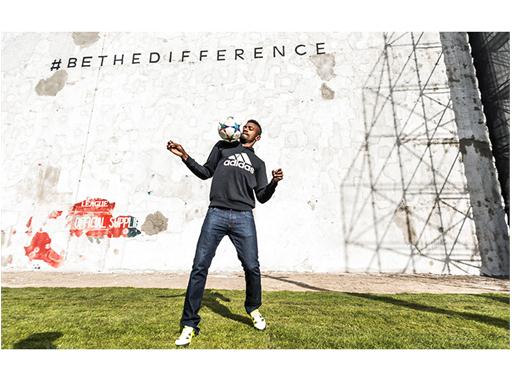 adidas has brought the football revolution to Berlin and enlisted the help of one thousand young football players who revealed a giant graffiti installation in the city ahead of this weekend's UEFA Champions League Final.

The football revolution was unveiled in the Mitte area of central Berlin with the help of the young footballers who took shots one by one at a giant 650 square meter plaster wall. The first shot was fired against the wall by Hertha BSC forward and UEFA Champions League winner Salomon Kalou, with the rest of the attending group bringing down pieces of the 'old' and simultaneously revealing the 'new'.

Speaking at the event, UEFA Champions League winner Salomon Kalou said: "If you want to win the UEFA Champions League you have to surpass obstacles - this is why I like the idea of shooting down a wall."

The unveiled artwork behind the wall, which was created by 10 individual graffiti artists, depicts an image taken from the perspective of a helicopter flying above the Berlin Olympic stadium, highlighting the new adidas silo's X and ACE. A selection of the best players in the world including Fernando Llorente, Álvaro Morata, Ivan Rakitić and Luis Suárez will be wearing these boots on Saturday, 6th of June in the Final of the UEFA Champions League in the Olympic Stadium.

For further information please visit adidas.com/bethedifference or go to facebook.com/adidasfootball or follow @adidasfootball #BeTheDifference on twitter or instagram to join the conversation.