05-DEC-2016

SOURCE: adidas
Rising Star Josh Prenot joins Team adidas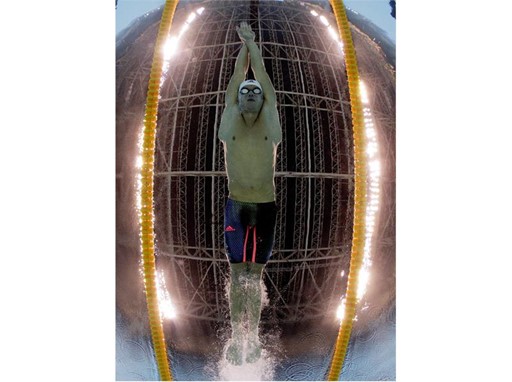 - American Josh Prenot is latest leading swimmer to choose adidas Swimwear
- 23-year-old is the second fastest 200m breaststroker ever and holds Olympic silver medal
- Prenot will wear the adizero XVI, adidas' fastest swimsuit ever
HERZOGENAURACH, 20th July 2016 – On the journey to becoming the best in the world, every second counts. That's why one of swim's talented young athletes - American breaststroker Josh Prenot - today joined team adidas. Prenot will now be equipped with the very latest innovative adidas swimwear technology as he continues his journey to becoming one of the best swimmers in the world.
At only 23, Josh Prenot has already made his mark in the swimming pool. He starred in the 2016 Men's NCAA Swimming Championships, winning gold in the 400M medley and breaking the pool record in the 200M breaststroke. At the U.S. Olympic trials Prenot qualified for Rio in style, breaking the US and American record with his time of 2:07:17; the second fastest of all time. That momentum continued to Rio, where Prenot brought home an Olympic silver medal.
Prenot will wear the adidas adizero XVI Breaststroke Jammer Tech Suit, adidas' fastest ever swimsuit that combines intelligent materials and intuitive fit. In an industry first, the suit has a design customised to match the unique movements of each swimming stroke. adidas worked with biomechanics, physiologists, fabric and pattern experts, plus a global pool of elite athletes to create the game-changing swimsuit; enabling swimmers to achieve their maximum speed. The ground-breaking technology features three advancements; energy optimisation (X-TRA ENERGY), intelligent materials (X-TRA FLOW) and a stroke-specific biometric fit (X-TRA FIT).
Josh Prenot said of the announcement: "I am really excited to join Team adidas and take its innovative product to the pool and see where it can take me. adidas has an incredible record of helping athletes across many sports reach the pinnacle of their field. I can't wait to see how fast I can go with the innovative technologies of adidas behind me"
Prenot will also race in the adidas Silicone 3D Dome Cap, a cap with an ergonomic construction that provides the ultimate fit and a hydrodynamic design to stream through the water. He'll also wear the adidas Persistar Mirrored Goggle, featuring UV-blocking mirrored plastic, an adjustable strap and low-profile design to give a secure, comfortable fit. Both of these products and the adizero XVI Breaststroke Jammer Tech Suit are available to purchase at
www.swimoutlet.com
Josh Prenot will join the group of elite swimmers wearing adidas that includes Madison Wilson, Michael Andrew, Allison Schmitt, Fernanda Gonzalez, Coralie Balmy, Chris Walker-Hebborn, Benjamin Proud, Andrew Willis, Théo Bussiere and Kyle Chalmers, as well as the global pool of adidas athletes including Leo Messi, Jessica Ennis-Hill, James Harden and Caroline Wozniacki.
Follow the progress of Josh Prenot at @adidas_swim on
Twitter
​ and
Instagram
​ and join the conversation with
#TakeTheLane
​​.
Contact
Client Relations

TheNewsMarket

clientrelations@thenewsmarket.com