23-JUN-2014

SOURCE: adidas
Valderrama hails James Rodriguez as next Colombian ´Pibe´ during press conference at posto adidas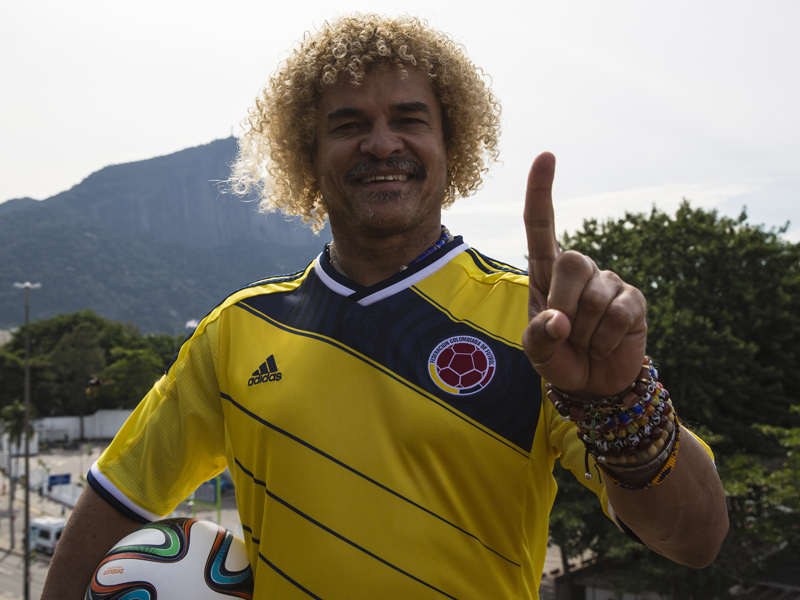 • James Rodriguez is a player I've watched and admired for a long time. He's been with the main team for a few years and it's no surprise to me that he's an important player, right now he is our biggest reference and has showed that he is our star. But this is no surprise as he's already proven himself that he's a quality player with his teams in Argentina, Portugal and France. So the World Cup can be seen as the final exam for him. I hope he keeps playing at this top level.

• For many years people always ask me who will be the next 'El Pibe', the Colombians said the same too, the answer is James Rodriguez and he's already showing that he's earned this honour and will show this for many, many years.

• Colombia has started the World Cup in extraordinary form, for the first time we've won our first two matches. And scored 5 goals, in my generation we never managed to score this many goals. This generation of players has already qualified for the next stage and therefore will play their fourth match in a World Cup. If they go on to play their fifth match (the quarter finals), it's an achievement Colombia has never made before and this generation will be regarded as the best generation ever.

• But what I really wish and all Colombians desire is that we get to play 7 matches this World Cup and hopefully winning in the final. Every World Cup has a surprise and I think that this year it's Colombia.
Contact
Client Relations

TheNewsMarket

clientrelations@thenewsmarket.com