15-JUL-2019

Stuttgart

SOURCE: Porsche AG
Porsche ermöglicht Kultveranstaltung des Stuttgarter Balletts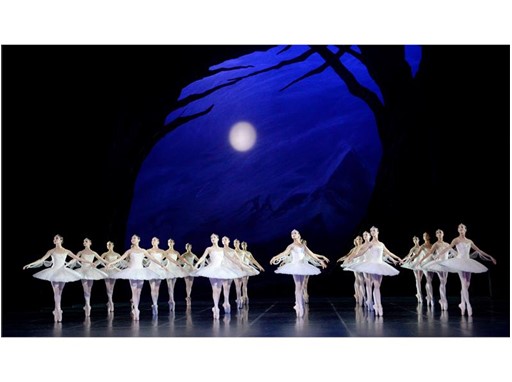 "Ballett im Park" im Oberen Schlossgarten am 20. und 21. Juli 2019
Stuttgart. Kulturgenuss im Freien: Am 20. und 21. Juli 2019 präsentiert Porsche gemeinsam mit dem Stuttgarter Ballett die Großveranstaltung "Ballett im Park". Im Oberen Schlossgarten können tausende Ballettfans die Aufführungen im Opernhaus über eine Großbildvideowand live und kostenlos miterleben: Am Samstag ab 19 Uhr steht der Ballettabend "Shades of White" des Stuttgarter Balletts auf dem Programm, am Sonntag ab 11 Uhr die Matinée der John Cranko Schule. Porsche fördert "Ballett im Park" bereits zum achten Mal, diesmal unter dem Motto "Elektrisiert die Seele. Berührt das Herz".
Kultur für eine breite Öffentlichkeit
Im Rahmen seiner Nachhaltigkeitsstrategie unterstützt Porsche seit Jahren kulturelle Projekte. "Das Fördern von Kultur ist auch ein Beitrag zu einer freien Gesellschaft ohne ideologische Schranken", sagt Andreas Haffner, Vorstand für Personal- und Sozialwesen der Porsche AG. "Wir sehen es deshalb als unsere soziale Aufgabe an, einer breiten Öffentlichkeit den Zugang zu Kultur zu ermöglichen." Neben den Ballettabenden können die Besucher bei der Veranstaltung auch anhand verschiedener Ausstellungen und Aktionen das Thema Elektromobilität bei Porsche erleben.
Elegant und zugleich dynamisch
Der Ballettabend "Shades of White" besteht aus drei Stücken und ist eine Hommage an die Ballerina im Tutu – grazil und anmutig. Das Herzstück bildet "Das Königreich der Schatten" aus dem Ballett La Bayadère. "Bei "Shades of White" zelebrieren wir die verschiedenen Facetten des klassischen Balletts", sagt Tamas Detrich, der seit Herbst 2018 Intendant des Stuttgarter Balletts ist. "Ich freue mich sehr darauf, am kommenden Wochenende tausenden Menschen drei grandiose Stücke aus verschiedenen Epochen zeigen zu können."
Die Matinée am Tag darauf bietet nicht nur den Schülerinnen und Schülern der John Cranko Schule eine Gelegenheit, die Vielfalt ihres Könnens auf der großen Bühne des Opernhauses unter Beweis zu stellen. Es ist zugleich die Chance für das Publikum, einen ersten Blick auf die "Stars von Morgen" zu werfen.
Porsche ist seit 2012 Hauptsponsor des Stuttgarter Balletts und hat den Neubau der John Cranko Schule mit zehn Millionen Euro unterstützt. Damit sichert der Sportwagenhersteller auch die langfristige Förderung des Ballettnachwuchses. In Leipzig ist das Unternehmen Partner des Gewandhausorchesters.